travel expression of culture and art
contents of voyagers voice
Our authors come from different countries all around the world, to offer you always new and unexpected stories.
You will discover the art and culture of a place through the voice of its inhabitants: zero clichés, only direct experience.
Travellers for work or passion tell their most exciting adventures and misadventures. Get inspired by their travels!
your photo on our cover





Do you have a portrait photo from your travels that would be great for a future cover of Voyagers Voice Magazine? If so, we would love to feature your photo on a cover if possible.




Please send your 'high resolution'

(at least 2mb) photograph (in JPEG format) and in portrait, together with a brief description of what the photo is and where it was taken. In the email, please confirm it is YOUR OWN photograph and that you give us permission to use it.
We are looking for people to help contribute to our magazine.
Do you think you have knowledge of culture and/or art-related aspects about a destination in the world of travel?
Are you a globetrotter and want to share your adventures in our magazine?
Are you an artist who tells the culture of a place?
Send us an article, written  in the third person, about a specific topic related to the art or culture of a country, accompanied by high resolution photos (and related photo credits).
In exchange of your article, we will help you to promote your travel blog through our magazine.
Our editorial staff  will decide if it can be published in the next issue. Contact us for more information.
NEWS AND VIEWS FROM OUR TRAVEL EXPERTS
Our battered suitcases were piled on the sidewalk again; we had longer ways to go. But no matter, the road is life.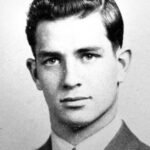 I slept in black tents, blue tents, skin tents, yurts of felt and windbreaks of thorns. One night, caught in a sandstorm in the Western Sahara, I understood Muhammed's dictum, 'A journey is a fragment of Hell'.
You will never be completely at home again because part of your heart always will be elsewhere. That is the price you pay for the richness of loving and knowing people in more then one place.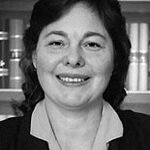 CONTACT US FOR ANY REQUESTS OR SUGGESTION