In the issue dedicated to the islands, Voyagers Voice interviewed a tour guide from Croatia, with deep roots from the islands of Brač, Korčula and Vis.
.Her name is Lea from Split, and she is a tour guide from Croatia. (Tourist Guide Croatia). She is a licensed tour guide for Split-Dalmatia, Dubrovnik-Neretva, and Šibenik-Knin county, both in English and Spanish language.
After her degree in Marketing, at the Faculty of Economics in Split, she started to work as a tour guide in Croatia. She has always enjoyed learning languages, travelling, and experiencing different cultures. She speaks English, Spanish, Portuguese and French.
Yoga is also one of her passions. She is a Registered Yoga Teacher by International Yoga Alliance. Local gastronomy has always interested her, so she did a course for a wine consultant to get to know more about the rich wine history in Croatia. She absolutely loves her job and cannot wait to share with you all the beauties that the city of Split and the region of Dalmatia offer!
Lea Bozanic, tour guide from Croatia
Interview with Lea, a tour guide from Croatia
Split is becoming an increasingly tourist city. Do you think mass tourism can compromise its authenticity?
Hmm, a tricky question for a start ? Well, this is a complex subject. I think that authenticity makes the city – it's one of the main reasons why people travel to a specific place. They have an urge to discover new places and experience things that are typical for that area.
I believe that mass tourism could compromise the authenticity of a place, but that still hasn't happened to Split. Walking through the historical center of Split, you can still see local citizens all around the city intertwining with tourists – they are buying groceries on the green market (or Pazar, as we would call it), buying fresh fish on the fish market, walking along the charming streets and sitting in the cafes having their daily dose of caffeine and gossips.
Lea Bozanic, tour guide from Croatia
What are the main attractions of Split?
The story of Split is already 17 centuries old, dating back to the Roman Emperor Diocletian and his decision to build a palace (his retirement home) in this beautiful bay on Adriatic coast. During these 1700 years, the Palace slowly turned into a city, and today we have a unique example in the whole world – an ancient Roman palace which converted into a living, breathing city! You don't have to buy a ticket to enter the palace, it's not a museum or a gallery, it is a breathtakingly beautiful city where people still live.
Having that in mind, the most important attraction and a great start is definitely the Palace and all that can be found inside and around it. Apart from the Palace, there are many other historical monuments, but we can leave that for the tour.
Tour with an archaeologist with visual impairment
What is the most embarrassing question anyone has ever asked you?
As long as I can remember, I haven't been embarrassed during a tour. Some people ask questions that are too personal or too direct, but I can always choose not to answer them. I don't mind talking about my family, job, hobbies, education, religious views, controversial topics… as long as the other side is respectful.
Is there a moment of your tours that you will never forget?
There is an entire tour, not just a moment, which I'll never forget. I had a tour with an archaeologist with visual impairment.and I didn't know about client's disability until the start of the tour. I had to adapt quickly and I was trying to explain with words how it all looked like, and it's difficult to find all the right words to describe all the historic sites in Split, even more to an archaeologist.
We were using other senses – touching a lot of monuments to experience the textures and materials; we recognised different smells – freshly baked bread, seasonal fruits and vegetables, sunscreen, the proximity of the sea, of a park or a street… Only by the sound of my voice and its echo, she could tell something about the architecture of the place and where were we! I have learned a lot from her. It was a wonderful experience and I hope I'll have the chance to meet this special lady again.
Lea Bozanic, tour guide from Croatia
Changes in people's behaviour during the pandemic
I have definitely noticed some changes, at least with the segment of travellers that use my services. First, we saw the rise in domestic travel – a lot of Croatians decided to get to know their country better. I believe the same thing happened in most European countries, due to the travel restrictions.
Also, destination preference patterns have changed to less crowded and nature oriented destinations – there was an increase in demand for house rents in hinterland, in villages and places that were less visited before the pandemic.
However, in the city area, travellers really missed socialising – having a drink in the bar, enjoying a breakfast on a sunny terrace and enjoying dinner with friends and family with beautiful views – the bars and restaurants in Split were full during this summer season.
A few tours specially designed for disabled people
Concerning the situation in Split and Dalmatia, with overall accessibility and infrastructure for disabled people, is still not satisfying, but a lot has been done and progress can be seen in the last few years. The ramps for the wheelchairs are being installed in public transportation – most of the public buses today have them. The tendency is to install the ramps on all the entrances to state institutions too (health facilities, museums, galleries…). Split buses, unfortunately, still have no display or audio message that provides information about the current and next station to the deaf and blind.
The same thing is with tours specially designed for disabled people – they exist, there are just a few for now, but the situation and the offer is getting better with time. Those tours have to include preparation and good organisation in a city like Split, where we have a lot of cobblestone streets and stairs everywhere. When I get an inquiry from a client with disability, in a wheelchair, or for a client with visual or hearing impairment,
I have to make sure to hire a guide trained in sign language, or to have additional guide who can help with things like reading the menu at the restaurant, providing a voice narration during a site visitor to help with the entrance to the bars, shops and restaurants. The reservation of transportation is also an important part of the tour planning – there are not a lot of specially equipped vehicles that are available for rent during the season. Definitely needs improvement.
As a connoisseur of the Croatian islands, which is your favourite island, and why?
Uh, this is another tricky one for me? I love our islands, and there's definitely a lot to love – Croatia has over 1200 islands, islets, rocks and reefs and crystal clear waters that surround them! If I had to point out just one, I would say that my favourite one is island Brač.
It has a rich cultural heritage and magical beaches. Brač is most known for its beach Zlatni rat in Bol, which was included on the list of the ten most beautiful beaches in the world many times. While on Brač, you could visit the charming fishing village of Postira, the village of Pučišća with its Stonemasonry School, the village of Škrip which is the oldest settlement on the island, and the Brač Native and Olive Oil museums. You shouldn't miss visiting Vidova Gora, the highest peak on the island, (778 m) and one of the most beautiful viewpoints of the Adriatic.
Tasting local delicacies while on Brač is inevitable! It is famous for its lamb meat, sheep's cheese, mandarines and olive oil. You can also join a wine-tasting tour at the Stina Winery located in Bol. And if you would like to feel like a true local, you can try olive picking! With the main tourist season coming to an end in October, most Dalmatians turn to their fields, and on Brač especially to their olive groves. Olive picking is something so traditional and typical for the people of Brač that they organised a World Championship in olive picking!
Is there an island that among tourists (luckily) is more underrated?
The island of Vis is a true gem among Croatian islands, left untouched by the development of tourism for so many years because it is the farthest inhabited island off the Croatian mainland and from 1950 until 1989 it served as the Yugoslav National Army's base, out of bounds to foreign visitors. Since the independence of Croatia, the island began opening slowly to the outside world, but still many tourists are unaware of it. I absolutely love Vis!
There is much talk about sustainable tourism. How do you see that the Official Tourism Organizations of Split, but also of Croatia are focusing on this issue?
Although Split and Dalmatia County Tourist Board started working on the "Study of Split and Dalmatia County Carrying (Touristic) Capacity "in 2017 (the International year of Sustainable Tourism), and Split in 2018 and 2019 organised Global Sustainable Tourism Conferences, I still don't think we're doing enough regarding the development of sustainable tourism. I believe we should educate people more about this important topic, both locals and tourists.
Before the pandemic, cruise ship tourism brought many people. Are you for or against this tourism and why?
It would be entirely hypocritical of me to say I am completely against, because I work for them. But in my opinion, cruise ship tourism should be more controlled and regulated. Cruise tourism is a complex issue in relation to the sustainability paradigm. Its negative affects on environment and society should be addressed accordingly. In Split, cruise ships dock at the Split Port, right next to the main bus and train station and just a 15-minute walk from the historical centre. It seems very convenient for tourists who came to Split without a car, but it creates a lot of traffic in the city centre. Zadar had a better solution. At the Seatrade Cruise Awards 2019, the most prestigious award ceremony for cruise ports, Gaženica won the Port of the Year award.
You are the official tour guide of three important cities in Croatia such as Sibenik, Split and Dubrovnik. Could you tell us one thing about each city (attraction, something cultural or whatever) why these three cities deserve to be visited by tourists on their visit to Croatia?
Hmm, another question to which I could write a book as an answer ? I'll try to keep it short. All three cities are UNESCO designated World Heritage Sites, well deserved.
Šibenik is one of the oldest Croatian cities. It is also one of the five cities in the entire world that hosts two UNESCO Heritage Sites. Both sites, St. Nicholas' fortress and St. James' Cathedral, are magnificent works of art that should definitely be on your travel list.
I have already said that in Split we have a unique example in the whole world – an ancient Roman palace converted into a living, breathing city. Sites such as Diocletian's palace and its Mausoleum, The Bell Tower of St Domnius Cathedral, the Pjaca square and the Gregory of Nin Statue, besides lovely beaches, Marian Hill and the abundance of restaurants with good food and even better wines, they all make Split one of the most popular destinations in Croatia.
Dubrovnik is a true pearl, gem, jewel. It's all the stones. Every part of this beautiful city hides a treasure. Dubrovnik is surrounded by almost 2 km of unique medieval walls. It's rich history, mild climate and geographic location make every visitor fall in love with it forever.
For tourism experts, Dubrovnik is the "Jewel of the Adriatic". It is the second and Split the third most visited city in Croatia, after the capital Zagreb. In your opinion, what does Sibenik need to attract more tourism? (It needs a better promotion at the tourist level, investments in infrastructure or other things)
Šibenik has done a lot in the last few years to improve the infrastructure of the city. It needs better promotion to achieve better results and attract more people.
Dalmatian hinterland, Lika and Slavonija deserve more attention
Croatia, like any other Mediterranean country, depends a lot on tourism. Could you tell us some places that according to you deserve to be known, although the vast majority of the tourists do not know them?
Dalmatian hinterland, Lika and Slavonija are regions in Croatia that deserve more attention.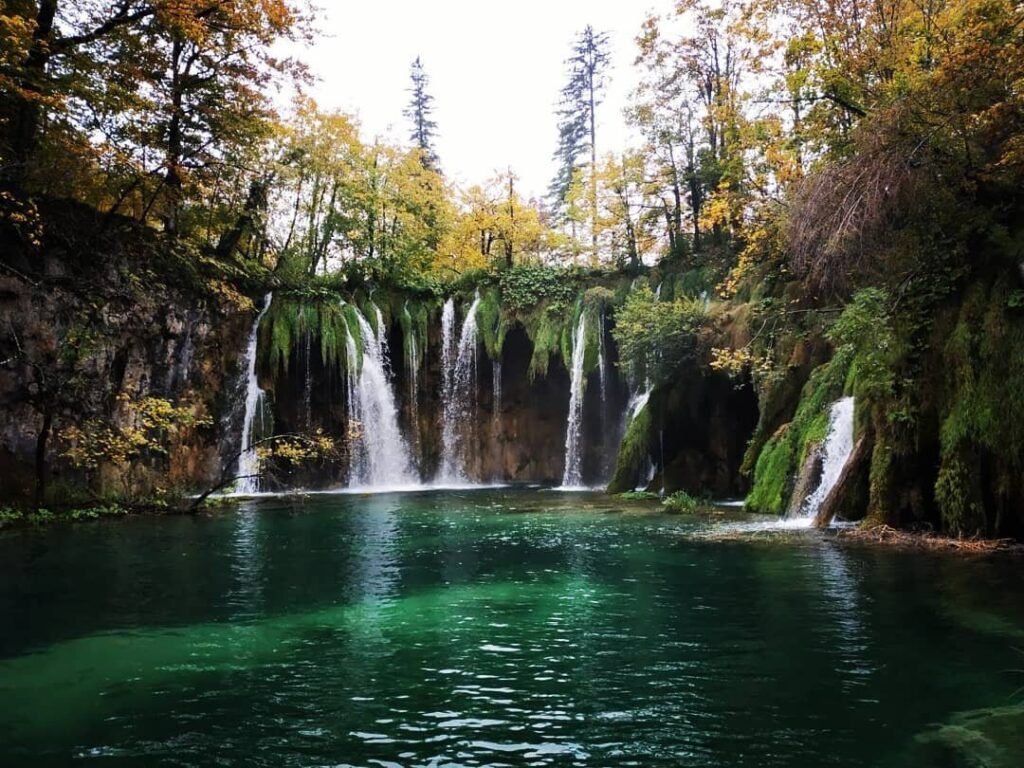 We have read an article about Dubrovnik, which examines the city as a tourist destination where most of its citizens have left and their houses are rooms for rent? Is that true and to what degree? Has this phenomenon altered the character and the authenticity of the city?
That is true, it is a trend in Dubrovnik and the situation isn't getting better. The number of inhabitants in the old core is decreasing, and the population that remains is old. The prices in the centre are very high and that has further complicated the process for those who remain living there. Because of this and the number of tourists, Dubrovnik loses its authenticity and character. I hope things will change in the future and that this negative trend stops.