With a UK visa, you get to explore four amazing countries in North-Western Europe and much more. To pick and choose from such a vast variety of experiences would not be fair, and one would have to shortlist the places based on their travel genres and budgets. However, the four countries that make up the United Kingdom – Wales, Scotland, England, and Northern Ireland are bursting with history and natural beauty. The diverse dialects, cultural traditions, and folklore that are entwined with modern cities, cliff-side countryside, and heritage towns are all waiting for you to explore. Surely, it is impossible to list all the great things to do in Britain, there are so many. However, we have compiled our top choices of attractions in the UK for you to take a look at that might pique your interest.
It goes without saying that you have to witness the London flair on a UK holiday. England's capital city is jam-packed with heritage monuments and modern architectural marvels. The panorama is best viewed on the London Eye and from a cruise on the Thames River. Even if you get a day to spend in London, make the most of it by strolling through Hyde Park. Also, you can visit the grand Buckingham Palace, touring around Westminster Abbey. Afterward, you can enjoy Hi-Tea experiences at popular spots like The Goring or The Franklin London. You can also go shopping on Oxford Street.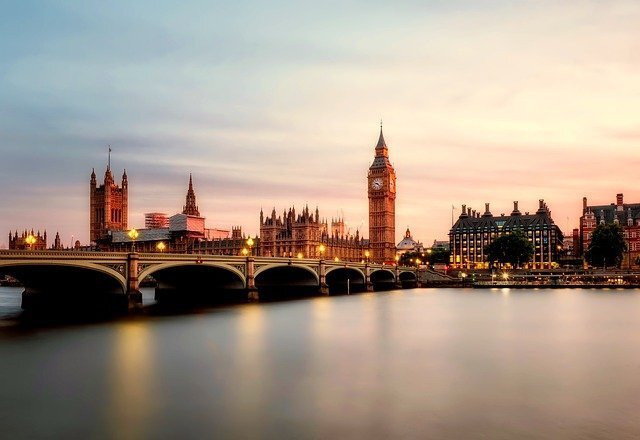 UK: Take your time to view spectacular castles
A notable feature of the UK is its collection of castles, palaces, and cathedrals. Its architecture and atmosphere illustrate the different historical periods of the UK. London is the most prominent city to visit in the UK. London has a magnificent collection of royal palaces, castles, and cathedrals. As you move away from the city, you will find rustic monuments such as Dover Castle, Windsor Castle, and Bolsover Castle. Most Edinburgh travel itineraries feature the emblematic Edinburgh Castle. Surely, his is a historical attraction in Scotland. Visit the azure waters of Dunluce Castle in Northern Ireland, the most beautiful castle in the UK. On your UK trip, you could easily spend an entire day just exploring classic castles and royal places.
Explore the fascinating countryside splendours
Many UK visitors make the mistake of only sticking to popular places. In this way they miss the chance of enjoying the amazing countryside experiences the UK offers. Take a detour on your English holiday to places like Cheshire, East Sussex, Yorkshire, Cotswold, In all these areas you can find many more charming villages, market towns, rolling hills, brooks, and peaceful wilderness. You can visit these beautiful towns on scenic train journeys that offer picture-postcard views of the countryside. Scotland is the ultimate spot to enjoy the scenic countryside, most of which are lined along the edge of cliffs overlooking gorgeous water views. The country's verdant highlands are one of the spellbinding destinations to visit on a UK holiday.
Get a glimpse of Roman culture in Bath
Did you know that the Roman essence drenches this picturesque UK city?Located in Somerset, England, Bath exudes a charm unlike any other in the whole of UK. The city itself got its name after its famous Roman Baths arenas. The entire city was a favourite among the Roman Empire who built it into a colossal spa venue during its reign. Known for its hot springs, Roman limestone buildings, and pool spas, Bath offers a refreshing change from the modern world. It is also a UNESCO World Heritage Site. Bath had enamoured famous literature author Jane Austen to settle down in this charming city. Boasted as the one among Greatest Spa Towns in the World, definitely, a visit to Bath will be a rejuvenating experience and is a place to consider visiting if you have a valid UK Visa in hand.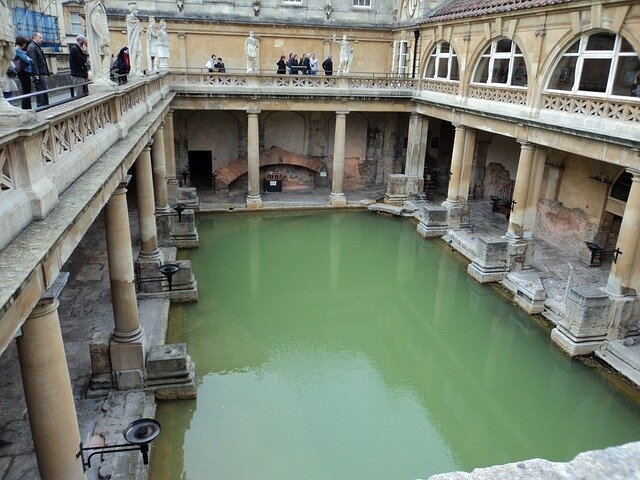 Visit the pristine lesser-known British Isles
The United Kingdom comprises a collection of islands, namely the island of Great Britain, which consists of England, Scotland, and Wales, and the north-eastern section of Ireland. However, this cluster also has some small islands which are part of the British Isles, such as the Isle of Man, Guernsey, and Jersey. These fabulous offshore destinations from the mainland of Great Britain are untouched by overwhelming tourists.
Nestled in the Irish Sea between England and Ireland, Isle of Man is perfect to bask in the salty sea breeze and revel in sublime coastline and beaches. The island is also quite famous among bikers. it is also a prime spot for motorcycle racing. Surely, the vintage tram ride at Snaefell is a unique experience to explore its stellar scenic beauty. An unforgettable watersports experience awaits visitors on Guernsey, a quaint island ideally located on the English Channel near the French coast. However, These islands are for regular visitors, especially those who would like the chance to explore offbeat places in the UK outside the usual borders.
In conclusion, if you want to know more about the culture or travel expereinces of other countries, look at our Blog.
Author: Kritika Panase