Looking for top activities to do indoors, away from the scorching sun? In Dubai, you can experience the best activities indoors, no matter the weather. Let's look at the top indoor activities you do all year long. 
The most important top indoor activities in Dubai
Enjoy skiing indoors, as SkiDubai is one of the famous activities in Dubai. If you love the snow, this is the perfect place for you, providing the best skiing experience. Spread across a 3,000 square meters area, the resort boasts twin-tracked bobsled runs, toboggan hills, snowball fighting, chairlift, and much more. Also, you can meet adorable penguins here. 
Timings:
Sun to Wed – 10am to 11pm
Thurs – 10am to 12am
Fri to Sat – 9am to 12am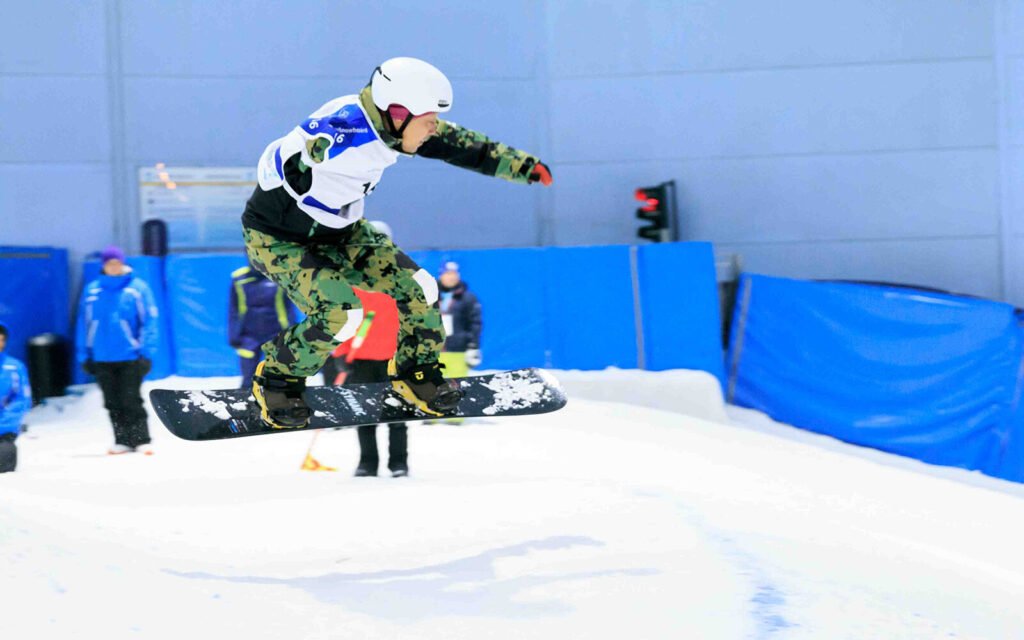 The ice rink is a fun-filled destination to spend a day with your family or friends. The Olympic-sized rink promises a fun skating experience where you can improve your skills. It is for every age group. Ranging from over six skate sessions, this is the place of immense joy. Every night during the week, skate to the sounds of the in-house DJ. Freestyle sessions brings hip-hop, pop, electronic, and even disco. The ice rink offers birthday parties and ice-skating lessons for kids as well.
Timings:
Sun to Wed: 10am to 10pm
Thurs to Sat: 10am to 12am
Bounce is an indoor trampoline park devoted to defying gravity and testing your trampoline skills. You can play sports, like dodgeball among a few, and burn off calories. Bounce combines trampolining with parkour, allows people to free jump however they want and the indoor park has many activities for both small and big kids. You can do flips in the air using performance trampolines, run up the wall or bounce around the free jumping area. 
Timings:
Sun to Thurs – 1pm to 9pm
Fri – 10am to 9pm
Sat – 10am to 8pm
Dubai Aquarium & Underwater Zoo
This is the biggest suspended acrylic aquarium in the world, which is home to 33,000 plus exotic marine life species. Explore the world of water animals, which includes a giant crocodile that's 40 years old, weighing 750 kg, piranha, pelagic fish, lizards, penguins, sharks, snakes, and many more species. The Aquarium is a 10 million litre water tank and you also get to enjoy the 180-degree aquarium tunnel, behind-the-scenes tour, underwater zoo, underwater observatory, and much more. 
Timings:
Sun to Wed – 10am to 10pm
Thurs to Sat – 10am to 12am 
iFly Dubai has a 10m double vertical glass wind tunnel, which is the first one attached to a shopping mall. It's also among the first skydiving centres in the region. Fully prepared with your wind suit and goggles, you must enter and fall forward into the strong wind from beneath you. You will have an expert instructor guide you in the tunnel. Depending on your comfort, the instructor may allow you to try some flips and spins. Also, you can capture some of the best photos and videos of the experience. 
Timings:
Sun to Wed – 12pm to 10pm
Thurs and Sat – 12pm to 11pm
Fri – 12pm to 12am
Combining virtual reality (VR) with augmented reality (AR), RR Park is the Middle East's first-of-its-kind VR Park. With 18 interactive rides and experiences, it is an escape for the imagination. The Park features VR landscape through all genres – horror, adrenaline, leisure, and more.
Timings:
Sun to Thu – 10am to 10pm
Fri to Sat – 10am to 12am 
For those who love brainteasers, Dubai has introduced the first urban indoor maze of its kind in the world called Jumble. spread over a space of 3,500 square metres, packed with turns, twists, brick walls, and brightly coloured doors, Jumble is a massive maze, located in Al Barsha. As you finish challenges, you move to the next. These puzzles are challenging because they're time-sensitive, and go back to the first room if you don't complete them in time. 
Timings:
Sun to Wed – 12pm to 10pm
Thurs to Fri and Public holidays – 10am to 12am
Saturdays – 10am to 10pm
Green Planet is an indoor tropical rainforest, home to over 3,000 species of flora and fauna. It's a spectacular bio-dome and an educational and recreational space for adults and kids. As you enter the building, you'll be dazzled by the greenery and feel the humidity like in the Amazon. Also, there are varieties of fish and if you feel brave, you can hold a python. 
Timings:
Every day – 10am to 6pm
IMG Worlds of Adventure has amazing rides, multiplex cinema, and other highlights. This is the biggest indoor theme park in the world. The Park offers 4 unique zones. Marvel replicates and models New York's streets, Flight of the Quinjets, Spider-Man Doc Ock's Revenge, Hulk Epsilon 3D, and Thor's Thunder Spin. Also has 3D rides inspired by the characters.
Lost Valley boasts 70 animatronic dinosaurs and consists of 5 distinct rides – Adventure Fortress, Forbidden Territory, Dino Carousel, Velociraptor, and Predator. Cartoon Network comprises Lazy Town and The Powerpuff Girls – Mojo Jojo's Robot Rampage. The Ben10 5D cinema is a major draw and one of its kind in the world. It has the largest retail store in the world. Also, head to Haunted Hotel for spooky thrills. This is quite a place and a must-visit!
Timings:
Sun to Sat – 12pm to 10pm
Enter a room of deception with friends and family by experiencing this mind-boggling optical illusion in the Dubai Museum of Illusions. The illusions confuse your sight, balance, and hearing, making you see things that you thought looked impossible. The Dubai branch is the biggest museum to date that includes over 80 interactive exhibits. It will trick and confuse your mind.
Timings:
Sun to Thurs – 10am to 10pm
Fri and Sat – 10am to 11pm
Ekart Zabeel is a paradise for go-kart lovers and offers high-end electric karting. This fun karting experience can be enjoyed by most adults. The track can have 11 karts on the track at one time. You can even record your lap times and post the results online. Experience the Go-kart thrill with friends. Ekart Zabeel is located in Dubai Mall. 
Timings:
Sun to Wed – 4pm to 10pm
Thurs to Sat – 4pm to 12am
La Perle has a champion cast of over 60 world-class performers from all over the world. They effortlessly engross you in the realm of adventure and mystery with acrobatic and aerial moves, perfectly choreographed dance sequences, and beautiful costumes, accompanied by live music, high-end special effects, the use of artistic fountains, and top-level hydraulic lifts add fantastic elements to the show. La Perle by Dragone is a packed show of phenomenal water-based stunts and acts. Set within The Atrium, everything takes place in a 1,300-seater aqua theatre which is occupied with 2.7 million gallons of water. You cannot afford to miss this show.  
Timings:
Tue to Sat – 7pm to 12amMon and Sun – Closed
Dubai offers a variety of activities for leisure and entertainment throughout the year. So, if you have a holiday planned, add these indoor activities to your list to have a great time in Dubai.
Information about the author of the article
In conclusion, if you want to know more about Dubai, look at Rayna Tours 
However, if you want to know more about the activities, culture of other places in the world, look at our Blog.
Nishita loves being called a wanderer, adventurer, and foodie. In her spare time, she enjoys taking off to offbeat places that are unique and interesting. Her passion for writing about travel stems from her sincere belief that travel makes you a proficient storyteller.
Author: Nishita Khanwani