Do you want to travel the world but don't have much money? Don't worry, we made a list of the most remarkable and cheapest travel destinations from around the planet. From lesser-known cities to new escape destinations. From wish list-worthy getaways to local gems. These places are on the up and up!
Let's dive into these summer trends right away. ?
#1 Cape Town, South Africa
First up – Cape Town in South Africa. Situated at the southern tip of the African continent. Cape Town has good beaches, nice weather, wine, and safaris nearby. Not to mention a superb blend of European and African culture. Cape Town may be far away, but it's one of the best overall destinations for your money once you get there.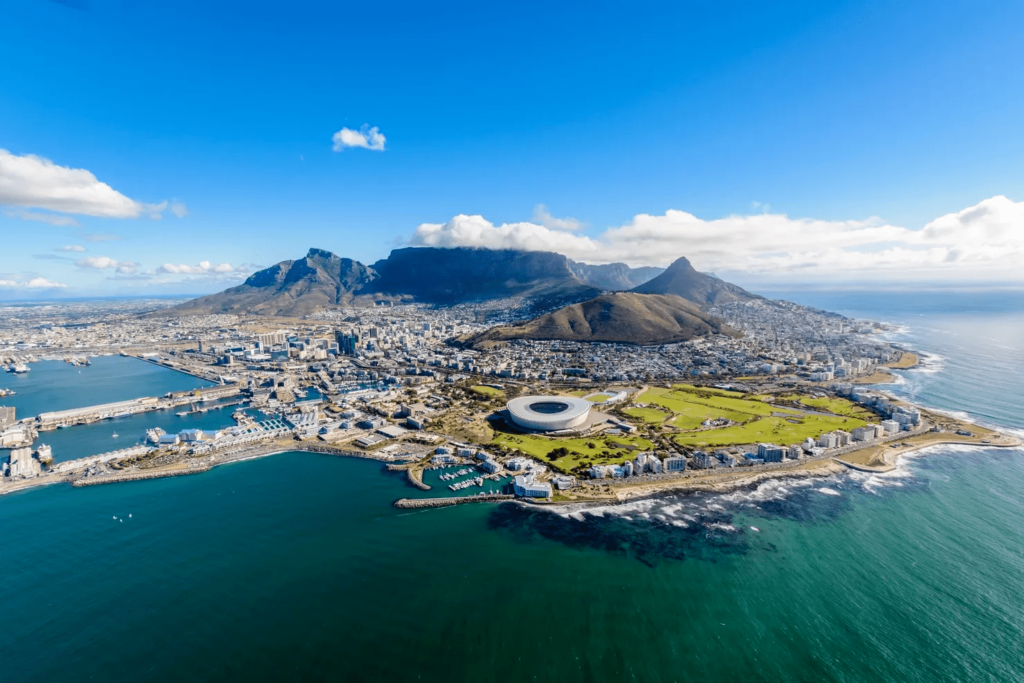 Fifty years ago, Vietnam was torn apart by war. Today, it's one of the top travel destinations on the planet. Ho Chi Minh, formerly Saigon, has many beautiful French colonial architecture. Hanoi has great streetside bars that serve Bia Pho, and fresh beer (very economic). And the only thing that is expensive in Vietnam is sent through Halong Bay, which is worth it. It's not the cheapest country in Asia; it doesn't have the best beaches, but a motorcycle adventure from Ho Chi Minh City to Hanoi is totally worth it.
In general, in Europe, you want to travel east to save money. The Polish city of Krakow is one of the best value destinations on the continent. It's got a solid old town with great nightlife, excellent restaurants, tons of hostels, and affordable prices across the board.
Hands-down, the classic budget traveller destination has to go to India. It's cheap as chips and has it all. Does it have stunning scenery? Well yeah, the Himalaya. Good food? Simply the best. Plus, it's vegan-friendly. What about Instagram's potential? Of course! There's so much to do that it's hard to know where to even start. You've got Mumbai, home to Bollywood, Rajasthan – India's largest and most colourful state. And, of course, the Himalaya, where you can pose yoga, meditate Ajayan, and maybe even see the Dalai Lama. No matter where you go, you can travel to India for a whole month for the price of one week in Europe.
A stunning capital full of Art nouveau and Baroque architecture from the golden days of the Austro-Hungarian Empire. Budapest sits on top of 120 natural hot springs that bubble up into these bathhouses. After soaking your bones all day, scarf down a bowl of goulash and hit the ruined bars of the Jewish Quarter.
Feel like a change of scenery? How about Nepal? Nepal is the access point for the Himalaya. Even if you're not trying to climb Mount Everest, there's a ton of stuff to do: you can go whitewater rafting, para-gliding, explore the Buddhist monasteries, and even go on a wildlife safari in the jungles and see rhinos. Yes, they have rhinos in Nepal. The country is still recovering from the 2015 earthquake, so your tourist dollars will go a long way in rebuilding.
Nepal.
Sri Lanka is one of the most overlooked countries in Asia, so if you want something like India, but you're looking for something more off the beaten path, Sri Lanka might be for you. This island nation was once ravaged by civil war, but is now in peace. Travellers are discovering beautiful beaches, colourful culture, and the 5,000 elephants wandering around the country. The only downside is that there aren't many options because it's still not very developed for tourism. So, you might have to spend some time looking around, but here's adventuring.
Back to Europe. Despite its membership in the Eurozone, Greece was among the countries hardest hit by the 2008 financial crisis. That's bad news for the locals. It benefits you as a traveller because the prices are low. The real gems in Greece are the islands like Crete, the Instagram-friendly islands of Mykonos or Santorini, and the backpacker party spot of Ios island. Mix and match your favourite islands with a ferry trip, and you're on your way.
At the top of our bucket list is the Philippines. As you already know, the beaches of Thailand have got relatively expensive. Still, people say the Philippines is twice as fantastic and half the price. Add in some of the friendliest locals on the planet and some cheap air connections, and the Philippines are looking pretty good.
#10 Prague, Czech Republic
Prague is an essential stop on any Europe trip with a storybook old town and beer that's cheaper than water. Literally. Cesky Krumlov is cheaper and more beautiful, with far fewer crowds and much lower prices.