In 2020, I had the chance to travel to Chiapas again, 15 years after my first visit. I was curious to see what had changed and eager to visit unknown places that I hadn't been able to visit the first time. On top of my list was the Sumidero Canyon, which is Chiapas's second most visited tourist attraction after the archaeological site of Palenque.
Chiapas is Mexico's southernmost state. It borders Guatemala, as well as other Mexican states like Oaxaca, Tabasco and Veracruz.
It is a region of great biodiversity and exceptional beauty that attracts many visitors from all around the world. Its climate ranges from humid and tropical, with lots of rainfall in the lower regions to a moderate climate in the mountains and sierras.
Also, unlike in most other parts of Mexico, the process of assimilation and miscegenation of indigenous groups that followed the Spanish invasion did not occur in Chiapas. Many ethnic groups in Chiapas have maintained their traditions, customs, and ancient cultures to the present day.
For example, one-third of Chiapas' population does not speak Spanish! Instead, the indigenous population speaks Zoque, Tzotzil, or Tzeltal languages.
My trip started in Tuxtla Gutierrez. Despite being the state capital, it does not attract as many visitors as nearby San Cristobal de las Casas, and many travellers decide to skip Tuxtla altogether.
San Cristobal de las Casas
San Cristóbal de las Casas is a so-called Magical Town less than an hour's drive away from Tuxtla, a beautiful town with colonial architecture and ever-present indigenous heritage. The Sumidero Canyon can be reached both from Tuxtla and from San Cristobal. On this occasion, I decided to take advantage of Tuxtla's International Airport and explore the Canyon from Tuxtla.
I found a comfortable Airbnb and enjoyed staying there for two nights. Tuxtla's climate is much hotter than San Cristobal's, so walking around the town should be left for the early morning or late afternoon.
At night, the city transforms. Everyone appears to be waiting for the scorching heat to subside before venturing out. I went to the Parque de la Marimba, where a marimba concert was going on with the locals dancing to popular tunes. Right next to the plaza, I found a food court, and apart from delicious food, I also had some very tasty mezcal mojitos there.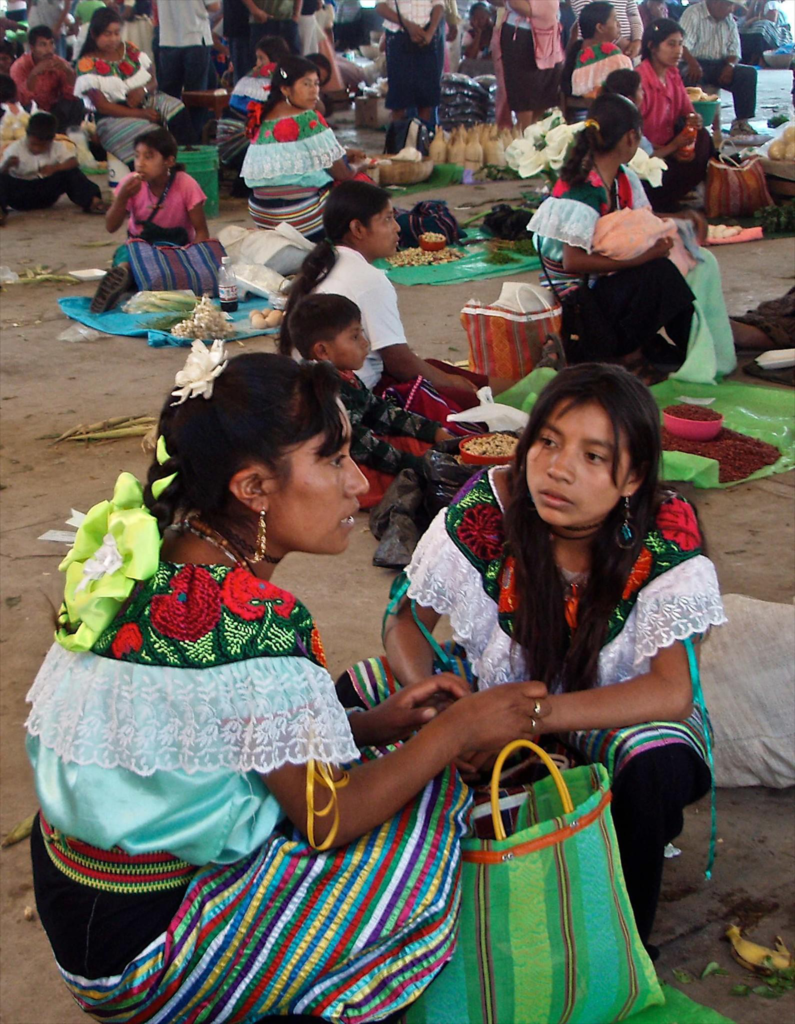 The next day I went to the Sumidero Canyon. The entrance to the Canyon where all the boat tours start is in a charming little town called Chiapa de Corzo. I decided against hiring a pre-packaged tour and went by myself, which was an excellent and simple decision. I went to the city centre of Tuxtla and asked where the micros (minibuses) to Chiapa de Corzo leave. It is a half-an-hour ride, and once you get there, you just head toward the river.
The advantage of not hiring a package that picks you up at the hotel, takes you to the canyon, and afterwards back again, is that you can wander around Chiapa de Corzo at your own leisure, either before or after the boat trip.
There are many boat tour operators, so you just walk around and ask for prices and when the next departure is. As a general rule, the longer you have to wait, the more empty the boat is, so if you don't want to spend too much time waiting, choose a boat that is nearly full.
The boat trip has an affordable price and takes 2 – 2 1⁄2 hours. It is usually hot and there is no cover on the boat, so bringing a tight-fitting hat and sunscreen is an excellent idea! The tour is usually in Spanish, but the beauty of the canyon, in my opinion, speaks for itself, so if you don't speak the language, just sit back, relax, and enjoy the ride.
Crocodile in Sumidero Canyon, Mexico by terbeck is licensed under CC BY-NC-SA 2.0
The Sumidero Canyon is part of a National Park with the same name. It is a natural canyon, formed 35 million years ago, around the same time as the Grand Canyon. It is 8 miles long and has high and steep walls that reach 3,300 feet at their highest point, providing spectacular views.
"Sumidero" literally means "sump" in English. Maybe this refers to all the waterfalls that deposit their water in the canyon.
The trip follows the Grijalba River. On your way, the boat usually stops to point out some crocodiles sunning themselves on the river bank. Apart from these predators, there are lots of birds to watch, too. I saw herons, egrets, and cormorants.
Also, there are many interesting rock formations to observe. The most famous is the Arbol de Navidad, the Christmas Tree. Falling water deposits minerals that are then covered in moss, resulting in the shape of a Christmas tree.
Inside the canyon, there are freshwater springs, waterfalls, rapids, and even beaches, although they are clearly the terrain of the endangered American crocodile species that inhabit the canyon. Later I heard that there are international swimming competitions held in the canyon, and I was wondering how this works with the crocodiles.
However, swimming might not be the best idea for an entirely different reason. Unfortunately, the Grijalba River has become one of the most polluted rivers in Mexico. It receives wastewater from Tuxtla Gutierrez with a population of half a million people.
On this boat trip, the water looked clean with a few exceptions, but I have seen horrendous pictures that reminded me more of a garbage dump than a river. Pollution begins to have an effect on the ecosystem, and the regional government must act to prevent further damage to the environment's flora and fauna.
Cañon del Sumidero -Down in the Canon by Ted's photos Returns early October is licensed under CC BY-NC-SA 2.0
Micheladas, the famous Mexican beer cocktail
The tour boats stop at the water reservoir where vendors in canoes sell refreshments, small snacks, or micheladas, the famous Mexican beer cocktail made with lime juice, spices, and assorted sauces (including tabasco sauce!). It is served chilled or with ice in a salt-rimmed or chilli-rimmed glass or cup.
Don't be put off by the description; it's delicious and refreshing in Chiapas' tropical climate, and it's also a drink that's unique to Mexico.
After this brief break, the boats turn around and navigate the same way back through the Canyon, which gives you a second chance to take the pics you didn't get the first time.
Off the boat, there are plenty of places along the embankment where to have lunch. I was not that hungry and opted for an elote (corn on the cob) on the street, which is prepared with cream, mayonnaise, lime, salt, and – of course – chilli powder. There are various types of chilli available, and yes, there are Mexicans who prefer the mild variety.
Many other places worth visiting in Chiapas
To experience the Sumidero Canyon completely, you can also visit the canyon from above. To do so, you can enter the Sumidero National Park (they charge a small entrance fee). There is a road that leads to 6 different miradores (lookouts). This is another spectacular way to observe the Grijalba River with all its curves. Each lookout offers a different perspective of the Sumidero Canyon and has its own charm. There is a small drawback, though: You need a vehicle to get to the lookouts, the distances are too far for walking, and unfortunately there is no public transport, which means you either have to rent a car or a taxi. Because I didn't have access to a car that day, I decided to leave it for my next trip to Chiapas. In the end, it's a significant reason to return soon!
Since I was not on a tight schedule, I walked around Chiapa de Corzo before heading back to Tuxtla. Indigenous people sell their beautiful crafts and textiles near the embankment. From there, I went to the Pila Fountain, Chiapa de Corzo's emblematic monument that was constructed in 1562. For some reason, i was built in Moorish style, made of brick and in the shape of a diamond.
Apart from the Sumidero Canyon, there are many other places worth visiting in Chiapas, like Palenque, the Blue Waterfall (Agua Azul), Toniná, or San Cristóbal de las Casas. It is one of Mexico's most fascinating and appealing states for visitors, and once you know Chiapas, chances are you'll return again and again – at least, that's what happened to me!