This month in Voyagers Voice magazine, we have the pleasure of interviewing Ola Wright, the Chief Executive Officer of the West Africa Tourism Organisation (WATO). WATO is a non- governmental organisation dedicated to the development and promotion of West African countries. Ola Wright, a woman, who has become very devoted to the cause and growth of all that is travel and tourism, is reflected in her efforts to improve the activities, structures, people and places that combine within the tourism industry. She has become a beacon of hope for those who have benefited from and value her positive contributions to the sector.
Which are the most developed countries in West Africa in terms of tourism?
There are several leaders as far as the tourism industry in West Africa is concerned. Countries where tourism infrastructure, facilities, recognition and appreciation are much better than those in other countries within the sub-region. The top five for many tourists from outside and within Africa who visit West Africa often are Gambia, Cote d'Ivoire, Senegal, Ghana, Nigeria, and Togo. West Africa Islands such as Cape Verde, Sao Tome & Principe and Saint Helena also attract numerous tourists regularly. Mali is also a well-established tourist destination, which unfortunately suffers from political and security instability. Basic municipal amenities such as electricity, roads, security, and transportation are part of a larger collective of available tourism features that encourage tourist traffic in and out of these countries.
Is there domestic tourism in the countries of West Africa?
Sure! Although there is a lot of domestic tourism traffic between and within West African countries, the pace at which domestic tourism thrives is still much slower than international tourism within the sub-region. Boosting domestic tourism in each country requires constant sensitisation of country governments and tourism organisations to bring about tourism-related promotions that will engender more types of country-specific domestic tourism activities in the sub-region – that is why we launched the WAIT (West Africa Integrated Travel) West African Tourism 
Low cooperation from the governments
Are the local governments cooperate with your organisation for the development of tourism?
The cooperation from governments across the region is low, to be honest. While I will put some at 50% cooperation, others will be abysmally less than 30% and that impedes meaningful growth of tourism in West Africa. WATO works with some of the country governments local to the sub-region to advance the cause of tourism and promote various destinations in order to help these governments achieve the inherent benefits that accumulate from the industry. Building a relationship with West African governments for tourism growth requires time, effort, and a plethora of other resources to reach a destination of tourism development. It has its ups and downs, but overall, investments in the relationship have yielded encouraging results along the way, which is what keeps WATO working toward the goal of making West Africa the cynosure of all eyes in terms of tourism.
Are there any big hotel resorts in West Africa?
Hotel resorts in West Africa with international tourism standards are increasing in number with each passing day. At the moment, there are scores of hotel resorts currently operating in different countries, especially the countries and islands I previously mentioned. The likes of international brands such as Marriot, Radisson, Sheraton, Envoy, Hilton, Le Meridien etc and other local brands that are to international standards. Only recently, Ghana partially opened the largest resort hotel in the sub-region called the Rock City Hotel. By the time construction of the resort is fully completed, it could become the largest on the continent. Tourism operations in West Africa, which was formerly less known compared to those in its counterpart sub-regions of East and Southern Africa, are fast becoming more visible and better improved as the many gains of tourism are increasing across its stretch into associated industries.
Very safe to visit West Africa
Is it easy to combine big touristic projects with the preservation of wildlife?
It is not a simple task, but it is one that experienced professionals can complete after carefully considering the challenges involved in achieving the necessary balance. There are huge wildlife preservation efforts that have become notable tourism projects in West Africa, attracting thousands of tourists annually as part of funding support. What is important is getting a good planning process in place to ensure that different areas of putting a wildlife tourism project together are properly set up and managed.
In terms of public health, is it safe to travel to West Africa? How should the travellers be prepared?
It is very safe to visit West Africa and probably safer than most tourist destinations because of the presence of natural outdoor attractions. Post-pandemic travel is tilting towards more regenerative travel and West Africa has the right atmosphere for it. The travellers should prepare to visit West Africa in the same way that they would prepare to visit any other destination in the world. WATO has always advocated that West Africa is as safe a place as any in the world to visit in so far as you educate yourself about the destination before you set out on your trip. The entire world suffered the effects of COVID-19, which was much milder in West Africa compared to other parts of the world. Every traveller should adhere to global safety protocols as well as the guide's health precautionary instructions while onsite. As with any other destination, travellers should bring appropriate health insurance and medications as prescribed by their physicians.
The development of tourism will change the way of living for the inhabitants of West Africa
Which are the top three destinations in West Africa?
West Africa is a top destination for WATO, and the most notable sub-destinations in the sub-region always revolve around countries known for their commitment to tourism as a strong economic earner. Countries that keep building social and municipal infrastructure, organise frequent events and often engage stakeholders, all for the benefit of growing tourism. These countries have well-maintained, properly operated and exquisite sub-destinations that amaze any tourist or traveller. It is difficult to pick only three out of the current sub-destinations that are waxing stronger with tourism industry achievements. Let us just say that West Africa's charm of history and culture has gone further to spawn improved sub-destinations and presently, Gambia, Ghana and Cote d'Ivoire would seem to occupy the top three positions.
Do you think that the development of tourism is going to change the traditional way of living for the inhabitants of West Africa?
In so many ways, tourism actually preserves local cultures and traditions. Therefore, I do not think the development of tourism will change the way of living for the inhabitants of West Africa. It will rather bring about the development of local communities and encourage them to preserve their cultures as one attribute of their tourism product offering. We have to first understand that overall development affects all other sectors of the economy, like it affects tourism as an industry. The fact is that tourism as a sector or mega-industry of the economy features other sectors and industries in different parts of its total structure. That being said, it can be used to clarify the mix-up that development comes about through tourism. Rather, it is the growth of tourism that comes about as a result of overall economic development. In response to your question, what does this mean for the sub-traditional region's ways of life?
West Africa's history and culture have always evolved to adapt to changes. Whether it is overall developmental changes that lead to new patterns of traditional living, or tourism growth is influenced by development and affected by aspects of traditional living patterns, adjustments will always be recorded. People who live traditional ways of life will always find reasons to preserve these lifestyles in the face of developmental and other changes in order to recreate old traditions.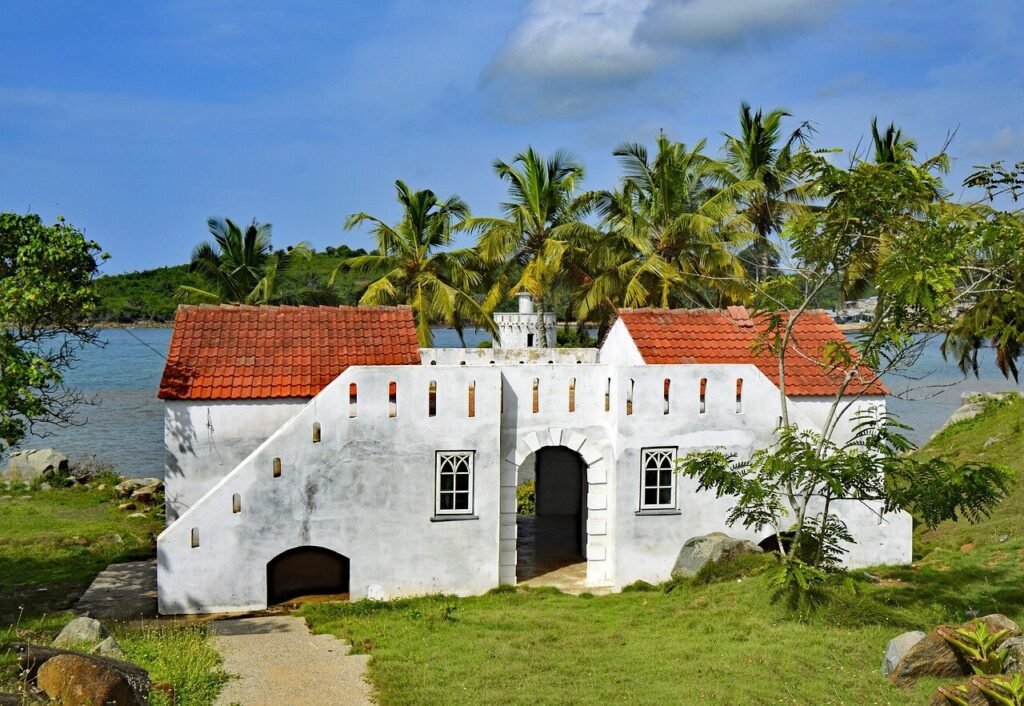 West Africa has a high potential for the development of ecotourism
What is the potential for developing ecotourism in West Africa?
West Africa has a significantly high potential for the development of ecotourism, including biodiversity and natural resources. Given the abundance of nature and rich culture in the region, WATO's Strategy for Tourism Development recognises that "sustainable tourism development is closely linked to the preservation and promotion of ethnic cultural values, landscape preservation and protecting the environment," and considers ecotourism a priority.
How can ecotourism support local socio-economic development and environmental protection in West Africa?
Ecotourism is an alternative form of tourism that is consistently gaining ground on a global scale during the past few years. It stimulates the economic development and social well-being of people and at the same time preserves the natural environment and cultural heritage through awareness creation. It has created opportunities for rural communities to earn income and created tourism-related jobs through the conservation of local ecosystems and culture. Communities have started projects like building a "tourism village" where tourists can come and witness and/or take part in the cultural activities of the people. The local people will earn their livelihoods from there and the community will also earn income for further development and preservation of their natural assets and culture.
Because ecotourism sites and projects are primarily located in areas where local communities and populations reside, nature/culture conservation facilities can only be sustained with a heavy reliance on these local people. It then stands to reason, that members in each local community should be recruited to fill major positions in organisations and groups that are ccotourism based. Who better to do the job than well-trained, environmentally knowledgeable individuals?
Ecotourism can thus support socioeconomic development and environmental protection by involving members of the local communities where ecotourism sites and projects are located in order to sensitise and enlighten them.
Numerous challenges for the development of sustainable and responsible tourism
What are the challenges to developing sustainable and responsible tourism in West Africa?
There are numerous challenges that various tourism industry stakeholders in West Africa face. Country governments, various public and private tourism institutions and agencies, the media, travellers, and tourists all face challenges in making tourism more sustainable and responsible. The greater challenge, besides sourcing funding support for projects, institutions or initiatives, is the lack of well-thought-out, thoroughly researched, properly set-up structures for these projects and initiatives. Funding organisations have said and reiterated, especially during WATO's annual tourism conferences in the past that many of the submitted applications for funding support have been turned down because they lack the necessary depth for the structure with which the projects, institutions or initiatives they are setting up will operate successfully on a long-term basis. This is the greater challenge that sustainable and responsible tourism faces in West Africa and even other sub-regions on the continent. Like any other region or destination, some highlighted challenges to developing sustainable and responsible tourism are:
Carrying capacity and the problem of benefits flow to local people at ecotourism sites.
Ecotourism prefers a small number of tourists, but controlling and monitoring carrying capacities in target areas is frequently difficult.
The impact of tourism on the environment which includes depletion of natural resources, pollution, soil erosion, natural habitat loss, increased pressure on endangered species and heightened vulnerability to forest fires.
Ability to manage some critical factors, such as
(a) Limited access of the less privileged to the tourism market;
(b) Lack of commercial viability for their product in terms of value and price;
(c) Weak marketing capability;
(d) Lack of intergovernmental suitable policy framework and
(e) Inadequate knowledge about tourism and service skill, managing and implementing at the local level.
How can the West Africa Tourism Organisation (WATO) support the development of ecotourism in West Africa?
WATO has prioritised the development of ecotourism as one of our principal focus for tourism development. We are currently setting up an ecotourism network for West Africa, with the support of the World Bank. One of our tourism areas of expertise is the promotion of destinations from various angles and perspectives, which is primarily spearheaded by our annual conference, WATO-Ariya. The Organisation has provided promotion support to particular sub-destinations and country governments, leading to increased tourist and traveller visits as a welcome outcome. Building on this tourism promotion work and current involvement in ecotourism activities to broaden WATO's tourism strides and relationships, the Organisation will advocate for and organise ecotourism campaigns, collaborating on projects, events and initiatives to magnify the Ecotourism message.
WATO will also push and advocate for a strong policy framework for the region and also contribute to capacity building for the local tourism stakeholders across the region. We will also hold periodic workshops and essay competitions across the regions to raise awareness about ecotourism and sustainable tourism practices.
What 'call to action would you like to share with tourism professionals who's like to develop the West African tourism sector?
WATO has three key priority areas that make up a call to action for tourism professionals in West Africa. The first is the protection of biodiversity, which can provide a pathway to prevent future pandemics, mitigate the impact of climate change and provide livelihoods to local communities through sustainable natural resource management and ecotourism development. The second is data collection that will help manage a tourism destination efficiently and effectively, with the addition of analysis and reporting as essential parts of a tourism management agency's toolkit.
WATO's final and third call to action for tourism professionals in the sub-region is the development of domestic and regional tourism in order to keep tourism going in a post-COVID era with local and regional customers in mind. We would also like to call on all tourism stakeholders in West Africa and around the world to join WATO and/or collaborate to build a strong governance structure and policy framework for the sub-region for the development of sustainable tourism.
In short, if you want to know more about the culture of any country, look at our Blog.
Author: Thomas Armitt