Finally the fifth issue of Voyagers Voice is out!
First of all, the new Gastronomy Travel section has enriched this August issue You will also discover the history and recipe of traditional dishes around the world. With a photo of a skyscraper in New York, Zeina Kassem, has won our last Cover Photo, and represents the cover of the  August issue.
You will also find a short article by the winner of the Share the Moment Contest.
Below is a brief excerpt of the articles published. However, if you want to read the full article, browse or download the magazine for free on the Home Page.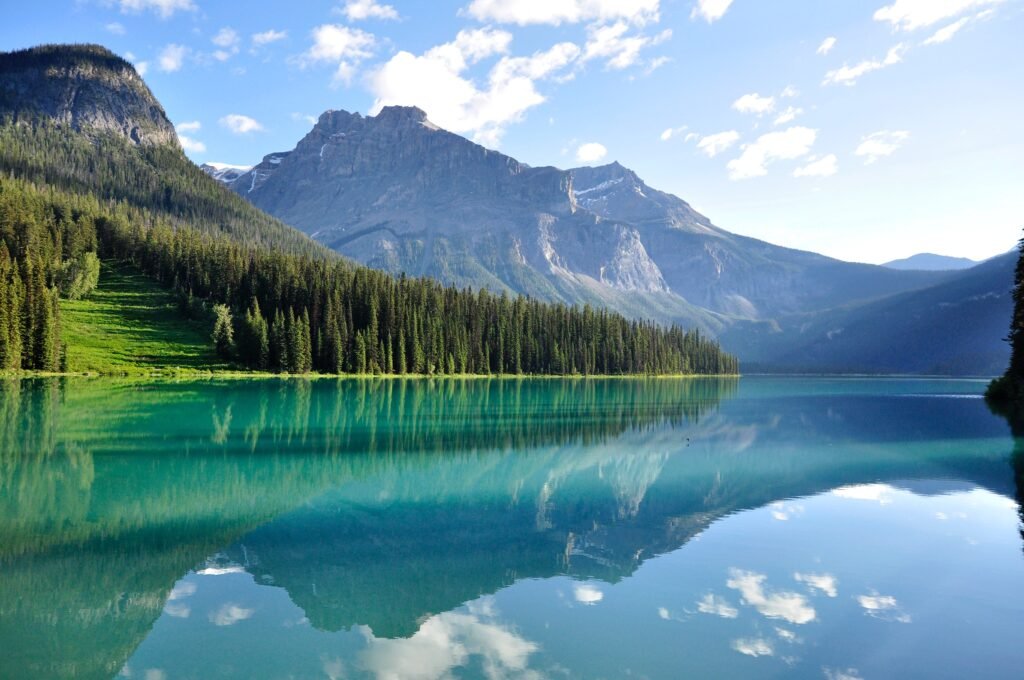 Think of Canada, and I'd wager you're thinking of crisp-looking lakes, beautiful snow-topped mountains and endless forests. It won't surprise you that with the country being home to 9% of the world's forest and almost 9% of its fresh water, Canadians spend their summers enjoying these natural resources to their fullest.
Though the country is vast, most of its inhabitants live within 300 km of the border with the USA. Therefore enjoy cold winters and hot, often humid summers. And what better than nature to help cool you down?
Sacred Temple of Tooth in Sri Lanka
Sacred Temple of Tooth is located in Kandy. Certainly it is one of the most picturesque and historic cities in Sri Lanka. This glorious ancient temple is one of the eight UNESCO World Heritage Sites in the country.
It is where the sacred tooth relic of Lord Buddha is protected, hence deeply revered by Sri Lankan Buddhists. Temple of Tooth is an iconic travel destination and pilgrimage site for all Sri Lankan communities. This historical temple continues to amaze the visitors with its great architectural and cultural value.
In the firth issue of Voyagers Voice: Exploring Mexico's small colonial towns
Mexico is home to some of the world's most colourful colonial cities. Its lesser-known towns are just as fascinating to explore. The country's tourism board has designated 121 towns as official 'magic towns'. These are destinations that have been chosen according to their outstanding architecture, natural beauty, culture, indigenous past, and cuisine. In summary Mexico's colonial towns can be found along the coast, hidden in the mountains or amongst the jungles.
Interview: Sarah Wilson – Traveling on a private plan
Travel Planning Company. She specializes in creating custom
itineraries to unique destinations for travellers looking to take
their adventures to the next level.
A world traveller herself, Sarah decided to focus on becoming an expert in Private Travel. She realizes how few travel agents and agencies were taking the time to learn about the sector, and yet how much it had to offer.
Gastronomy Travel: Summer in Corfu
I've been lucky enough since retiring as a professional chef full-time to have visited some wonderful places, not all exotic or places of paradise but towns, cities and countries around the world.
Visiting these locations gave me the opportunity to source out local dishes and return home and recreate them. But in these articles I wanted to focus more on the journey itself of the dish, the history, origins and a bit about the location itself.
Europe 33 – Simenon around Europe between the two World Wars
The reportages by Georges Simenon, traveling to Europe in 1933, collected by Adelphi in a first edition of 2020, tell the story of Europe between the two world wars, when National Socialism triumphs in Germany, Eastern peasants dream of progress and in the Soviet Union hunger is a taboo that propaganda hides behind the mirage of the five-year plans.