The Indian Ocean has numerous islands of great beauty. The third-largest ocean has places that are frequented by tourists all year round. Chief among them is Bali in Indonesia and the Maldives. Explore many of the spots at both of these places on your beach vacation. Avail of the offers with Bali tour packages and Maldives tour packages. Your vacation will be packed with beautiful memories.
Bali is among the several islands that constitute Indonesia in the Indian Ocean. It is blessed with unmatched natural beauty. Dense and thick vegetation, the beauty of rainfall, bright sunshine and a variety of colourful wildlife are just a few instances of this beauty the place holds. Tourists come here to soak in the beauty of the ocean.
There is so much more to explore. One can climb volcanic mountains, visit religious places, feel the local culture, taste the local cuisine and marvel at the typical art and architecture. Bali tour packages are an easy way to touch upon these aspects.
Soak in the beauty of the ocean– The archipelago has a varied nature of beaches. It is popular with solo, couple and group visitors. Some are dazzling with white sand while some are black sand beaches.
Amed and Balian are black sand beaches. Amed has an onyx base beneath the turquoise blue waters while Balian is made of volcanic sand particles. Both are a beauty to behold. The Jimbaran Bay to the south is a pristine beach with soft sand around it. The sunset over the horizon pulls many people to this beach. Other mesmerizing beaches are best explored with Bali tour packages. Some of them are the Kuta, Seminyak, Sanur, and Nusa Dua beaches.
If you decide to climb on a few rocky cliffs and outcrops over the waters, they offer a panoramic view that will be worth your effort. There are small shops nearby and eating joints that will keep you fruitfully engaged.
Water Sports in Bali– Bali Indonesia package will guide you to some of the best water sports destinations. Tourists love this thrilling experience to indulge in surfing, swimming, white water rafting, snorkelling and scuba diving. The colourful underwater corals greet you suitably. Bukit peninsula, Padang Padang and Amed are some popular beaches for water sports.
Temple Site visits– Bali is not just about beaches. The spiritual side of this island is fulfilled with several temple sites. The reasons for visiting them are beyond religious purposes. Amazing locales., typical Balinese architecture and the historical tales associated with some of them. Bali tour packages take care of it all. Some of these temple sites are Tanha Lot, Uluwatu, Ulun Danu Beratan temple, Lempuyang temple, Pura Tanha Lot and Goa Gajah. Each has its unique setting. Kindly follow the dress code for temple visits.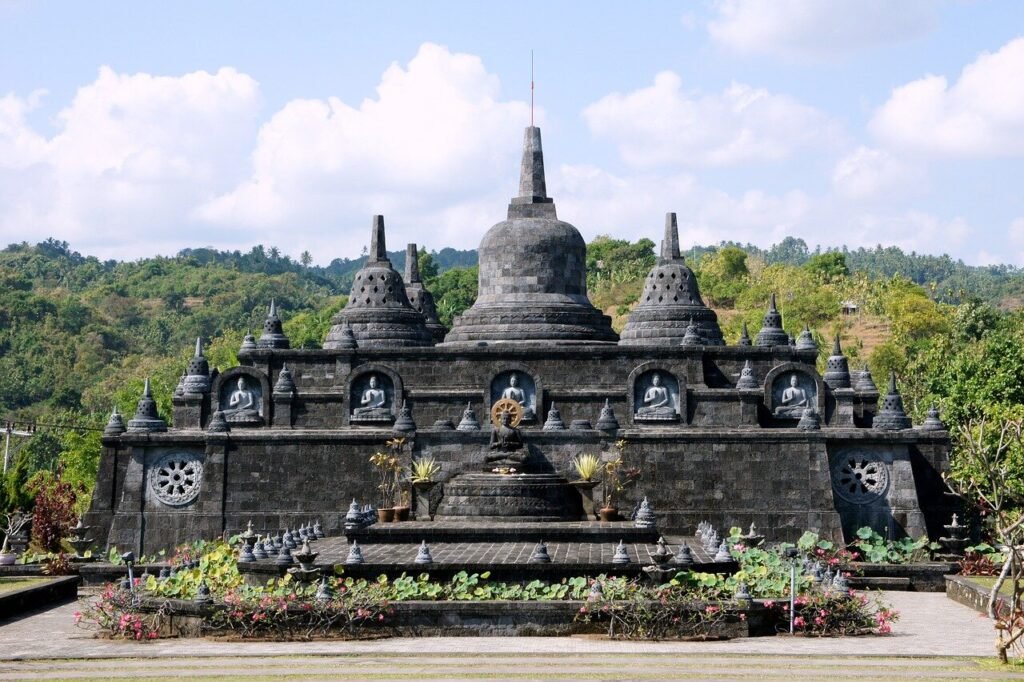 Sightseeing in Bali– Mount Batur hiking at 1700 meters above is a must-do to explore another side of Bali. This hike will be worthwhile when you see the mist-covered mountain at sunrise. There are guided trails with Bali tour packages for tourists. Experience an active volcano from close range with two calderas far below.
Bali has a charm of its own. It has many other places of interest. The Ubud Monkey Forest, royal palaces at Ubud, rice terraces at Tegalalang and Jatiluwih, and the Sekumphul waterfall are a few of them. Shopping for masks and puppets and Balinese dresses is a must-do. These are some memories you will love to carry from here.
The Maldives archipelago in the Indian Ocean is a sought-after holiday bucket list. It is located southwest of India and Sri Lanka. It is a coveted destination mostly thronged by couples and visited by celebrities. There are several family vacationers, solo travellers and group visitors to this island. The archipelago is a serene getaway to enjoy amidst the blue waters, pristine beaches, luxury resorts and good food and dining. The Maldives tour packages offer a lot of options for all kinds of tourists to explore this place.
Tourist Spots in The Maldives– The first place to gain entry here is the capital city Male. The scenic beauty in the palm-lined lagoons and clean and clear beaches for relaxation are the first places to lay your foot. Some places to visit here are the National Museum. Here the heritage of this atoll is displayed through religious relics and weaponry. The art galleries give a glimpse of the art and culture of the place. The Old Friday Mosque is the oldest one here that you can visit.
The artificial beach at Male is a special attraction. Explore it with Maldives tour packages. Enjoy the water sports here such as kayaking, snorkelling, scuba diving, swimming and wakeboarding. A few points of interest here are the Manta Point, Nazimo Thila, Kani Corner and Shark Point. Carnivals and music band performances are some of the extremely popular activities to indulge in here.
Addu city is the southernmost atoll in the Maldives, a group of 6 inhabited islands. They are connected via causeways. The Mosque of the Judge is a historical place to know about the Sultanate period of the place.
Islands and their beauty– The Maldives trip package cover some beautiful islands on this archipelago. Some of them are Maafushi, Como Cocoa, Fulhadoo, Sun island, Maamigili and many more. The Vadhoo island is a special one. Here the beach is littered with tiny phytoplanktons that glow in the dark. All these beaches have water sports activities for tourists. Book them with Maldives tour packages.
The Banana Reef in north Male atoll gives an amazing view of the teeming colourful underwater life. Maldives tour packages propel you to venture into the land of sharks, barracudas and groupers. It is a great activity to enjoy the Maldives.
Maldives is a land with splendid scenic beauty. It has numerous options for holidayers to enjoy a relaxing beach vacation. Take up Maldives tour packages to make the most of your memorable trip.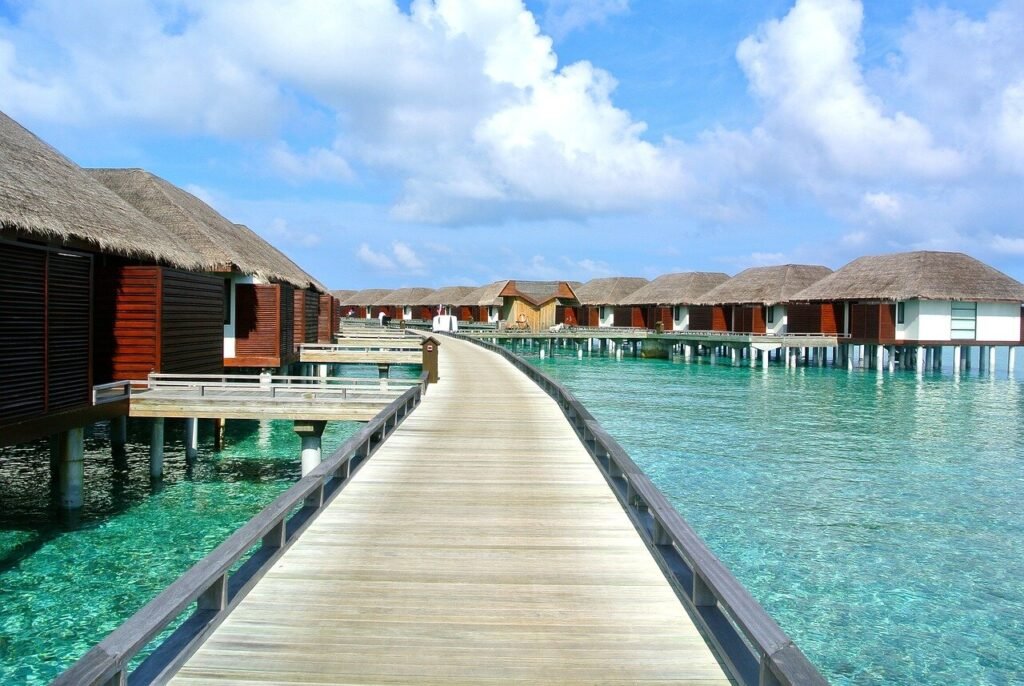 In short, if you want to know more about the culture of any other country, click on our Blog. 
Author: Karan Arora (Trillophilia)