I think before I talk about Ecuador as a sustainable destination, it is important to define the term sustainability.
The first thing that comes to mind when hearing sustainability is nature, the environment or wildlife, right? But there's another side of the coin that we leave out and that's the people.
If we try to define sustainability easily and simply, we could say that it is a form of growth where balance is fundamental. The principal goal is to maintain the ability to supply our needs without compromising our future and of our generations.
Visiting Indigenous Communities in the Andes
Natural & Cultural Richness
Ecuador is a country with a vast and unique natural and cultural wealth.
It is geographically divided into four main regions. These are: the Oriente (the Amazon jungle) to the east, the Sierra (Andean mountain range) in the centre, the Costa (Pacific coast) to the west, and the Insular, where the majestic Galapagos Islands are.
It has around 1640 kinds of birds. The species of butterflies border 4,500, the reptiles 345, the amphibians 358 and the mammals 258, among others. No wonder why the country is one of the 17 countries where the greatest biodiversity on the planet is concentrated.
As for the cultural aspect, Ecuador has a predominantly mestizo population. 14 nationalities and 18 indigenous peoples, according to the Council of Nationalities and Peoples of Ecuador (CODENPE), some of whom even have their own language.
The great natural richness of the country, combined with an amazing diversity of cultures, is what makes Ecuador so special and somehow magical.
Surprisingly, on October 20, 2008, Ecuador became the first country in the world to recognise rights to nature. It did so through its Constitution.
The article 71 of the Constitution says that "nature or Pacha Mama, where life is reproduced and carried out, has the right to have its existence fully respected and the maintenance and regeneration of its vital cycles, structure, functions and evolutionary processes".
We could think that a country that cares so much about nature, to the point of including it in its constitution, should be a sustainable destination, right?
Ecuador's primary sources of income, oil exploitation, tourism and agriculture stand out.
In the oil sector, Petroecuador stands out, an Ecuadorian state company dedicated to the exploration, exploitation and commercialisation of hydrocarbons. It is by far the largest company in Ecuador and one of the mayor sources of income for the State.
Regarding the tourism industry, it generated $ 5,586.5 million back in 2019, $ 263.4 million (+ 4.99%) more than the immediate previous year. In 2018 the sector contributed $ 5,323.1 million to the national economy, according to the Ministry of Tourism.
As for agriculture, Ecuador is a leader in the production of bananas. It also has an important production of flowers, cocoa. Other important agricultural products are of course coffee, rice, potatoes, sugar cane, while cattle, pigs, sheep and fishing stand out in livestock.
But why is oil exploitation the first source of income of a country that has given rights to nature? In short, it is simple, it's fast and easy money. We use oil and its derivatives definitely for almost everything! 
Is Ecuador a Sustainable Destination?
As you know by now, Ecuador is a country with a great number of natural and cultural attractions. Obviously, that makes it one of the most fortunate countries in South America. Ecuador has everything many other countries lack (deserts, glaciers, Pacific Coast, Amazon, The Galapagos, etc).
With all of these riches, Ecuador's first interest for economic growth is and will be for a long time, oil exploitation.
The local government still has a lot to learn about the term "sustainability"…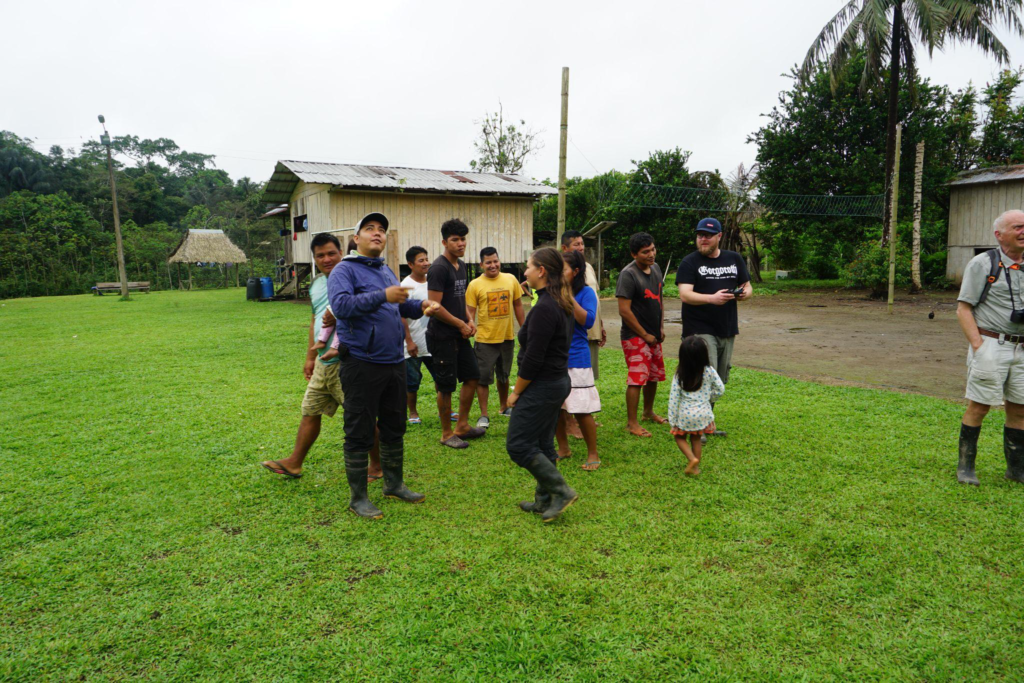 Ecuador sustainable tourism destination
Tourism is one of the few productive activities in which it is possible to get income, benefit communities and conserve the environment. However, you, as a traveller, have the power and even the obligation to choose sustainable travel companies and providers.
Are there green lodges and hotels in the country?
Fortunately, there are many people who do care about sustainable economic growth and have invested in green alternatives.
Are there sustainable travel companies that truly care about the environment and the locals?
Yes, there are. Although I cannot say that there are many alternatives. You will find some great options that can help you plan a sustainable trip to this magnificent country.
Are there sustainable means of transportation?
Not really, the buses and taxis use gasoline or other hydrocarbons.
In conclusion, if you want to know more about Ecuador, its culture, art and history, look at Terra Sur Travels.
However, if you want to know about any other countries, look at our Blog. 
Author: Angelica Torres – Co-Founder and COO of Terra Sur Travels, (company dedicated to designing and promoting sustainable & conscious travels in South America).