There's something fun about an awards night. Whether you're nominated or not, whether you win or you don't, or even whether you really, in your heart of hearts, believe that any one feature or magazine or writer (in the case of the travel media industry) is 'the best'. I personally go for the camaraderie, to celebrate the industry, network, catch up with friends and colleagues, sip some fizz, and take part in the legendary treasure hunt, sorry, looking for canapés.
With that said – and my pinch-of-salt attitude is more sweet than salty – awards are a chance to showcase an industry and what it does best, even if I believe it's impossible to say X is the best of the best with creative output. Awards are also ever-evolving. There's a reason why, in recent years, podcasts are in broadcast categories, why sustainability articles and writers receive their own nods or travel blogging isn't wrapped up in an 'online feature' category: It's because those skills, themes and formats have become part of the travel landscape—and an awards ceremony wants to show off that broad spectrum of talent. 
Debbie Hindle, Chief Executive – Travel of PR agency, Four Agency Worldwide, agrees, "I do feel awards are valuable in the industry. They bring everyone together and can highlight great writers, creators and incredible work."
So if that's the point, should they not in some way be representative? After a recent awards do where seven white male writers won all seven travel writing categories and, as a result, won the eighth category of 'travel writer of the year', many took to Twitter, the industry's water cooler, to express their disappointment at the lack of representation. These included Professor Sunny Singh, director of the Jhalak Prize which celebrates books by writers of colour, travel writer and author Monisha Rajesh, travel journalist and Talking Travel Writing newsletter co-founder Steph Dyson, Bloomberg Travel's Lebawit Lily Girma and The Big Travel Podcast's Lisa Francesca Nand.
From my perspective, and I imagine most people's, it certainly wasn't about the credibility or talent of those winning writers, all excellent in their specialisms. But what did it say, given the relatively arbitrary and imperfect nature of 'judging', that not one woman won one of eight awards?
As I've said, I like awards and their ethos. Do I think they're the be-all-and-end-all? No. If I'm shortlisted, I enjoy the buzz. If I win, I enjoy the cash (more likely, the certificate or bottle of wine). If I'm not shortlisted, I don't think twice about it. There's so much good work being produced and awards are by their nature subjective, that a shortlist of five, 10, or even 15 can't possibly include all the good ones; and speaking from experience, judging is hard. It's also worth noting that numerous (excellent) writers never enter, for reasons ranging from 'What's the point?' to 'I just don't' to 'I always forget'—so not for a minute, in my opinion, should anyone think an award is the ultimate marker of success.
But given that awards exist, I feel they should represent the best of an industry – that's based on my notion that it's rare if not impossible to determine the best. It's an industry showcase, if you will. But when the same demographic wins all eight writing awards, it's not surprising that people will feel that doesn't reflect the talent out there. While I and many others focused on gender, the most glaring omission, diversity means race, religion, ability, socio-economics, sexuality, age, and even writing/production 'styles'. But no-one wants to be shoehorned into a category, so the issue isn't, "Whoops, this doesn't look good. What can we tweak?" The question is why: Why does the shortlist, whichever way you look at it, not reflect the industry?
No-one – at least no-one that I know or have spoken to – wants tokenism, as travel journalist and author Shafik Meghji emphasises. "No-one is interested in tokenism; it's about representation. Awards will always be subjective, but it's important to recognise there's a problem and start to take action."
Representation is usually the product of inclusive behaviour. "We need proactive efforts to expand the range of voices being commissioned and promoted to senior editorial positions, as well as the types of articles being published," adds Meghji. "We also need to help writers from under-represented backgrounds break into the industry and build sustainable careers. Despite some positive steps in recent years, there's still a long way to go."
Another factor is who's entering in the first place. "It's great that you can enter yourself into awards, but who are awards organisers inviting to enter?" asks Sandy Sohanpal, travel content creator at SandyMakesSense and founder of travel company Away With Purpose. "How diverse are their email pools? This is where work needs to be done too."
Giles Harper, co-founder of the Travel Media Awards, told me they contact individual freelancers, staff writers, editors of travel titles editing solus travel magazines or travel sections, and travel media specialists e.g. videographers, bloggers/vloggers and photographers. "A targeted PR and marketing plan is also activated for both organic and paid social reach, alongside face-to-face networking," he adds. "The awards are further promoted through industry organisations such as the BSME, and by reaching out to closer user groups. Our aim is to be as far-reaching as possible, with all travel media encouraged to enter".
It's good to know that active outreach is being done. However, another issue that transpired was how many people—mostly but not exclusively women—admitted they didn't bother entering because they felt outcomes were predictable. While I understand this frustration, I'm also in the 'You've got to be in it to win it' camp. When I can, I remind and encourage friends, colleagues and writers I commission to enter; my theory being, whether naïve or optimistic, that if the pool widens, the rest will follow.
Allyship can also push things forward. Birmingham-based travel writer Richard Franks says, "I do think many people think travel writing is stereotypically for privileged white men, which in history may have been the case. Although I don't come from a privileged background – far from it – the fact remains I am a white male writer. And until the most visibly represented groups call out the classism and diversity problems that exist within travel media, nothing will change."
End results also come down to judging metrics, criteria, and the range of judges. Sohanpal believes this point is crucial. "If the panel isn't diverse, unfortunately, it's quite likely that the winners won't be either," she says. "A company that does this extremely well is Traverse Events with their Traverse Creator Awards. Their research begins with picking the most diverse judges panel known to them. And I'm not talking only ethnicity—I'm also talking field of expertise, age, able-bodied/disabled and more." A recent award given to a social media account which re-shared other people's content perhaps wouldn't have been commended so highly if some of that had been followed.
Criteria is also key – perhaps we're conditioned to think a certain style of writing is 'award-winning'? But if it's generally accepted that one piece of work is rarely 'the best' but that several pieces stand out, the criteria needs to be crystal-clear and transparent. It's also about a balanced panel. There can be a tendency to think of race and gender when 'diversity' is mentioned, but it's more than that. Everyone has biases, subjectivity and likes and dislikes, so you level it out as best you can.
As an example, if you have three photographers who specialise in landscapes, judging a photography category, the shortlist may well reflect that, through no malicious bias, but an unconscious one. Pick three photographer-judges with different or broad specialisms, and those lists may change; you see that in awards that rarely change their panels versus those that do. Bias is often seen as an 'evil', but the truth is we all have bias, conscious and unconscious – but get a broad spectrum of people, and there's an element of self-correction.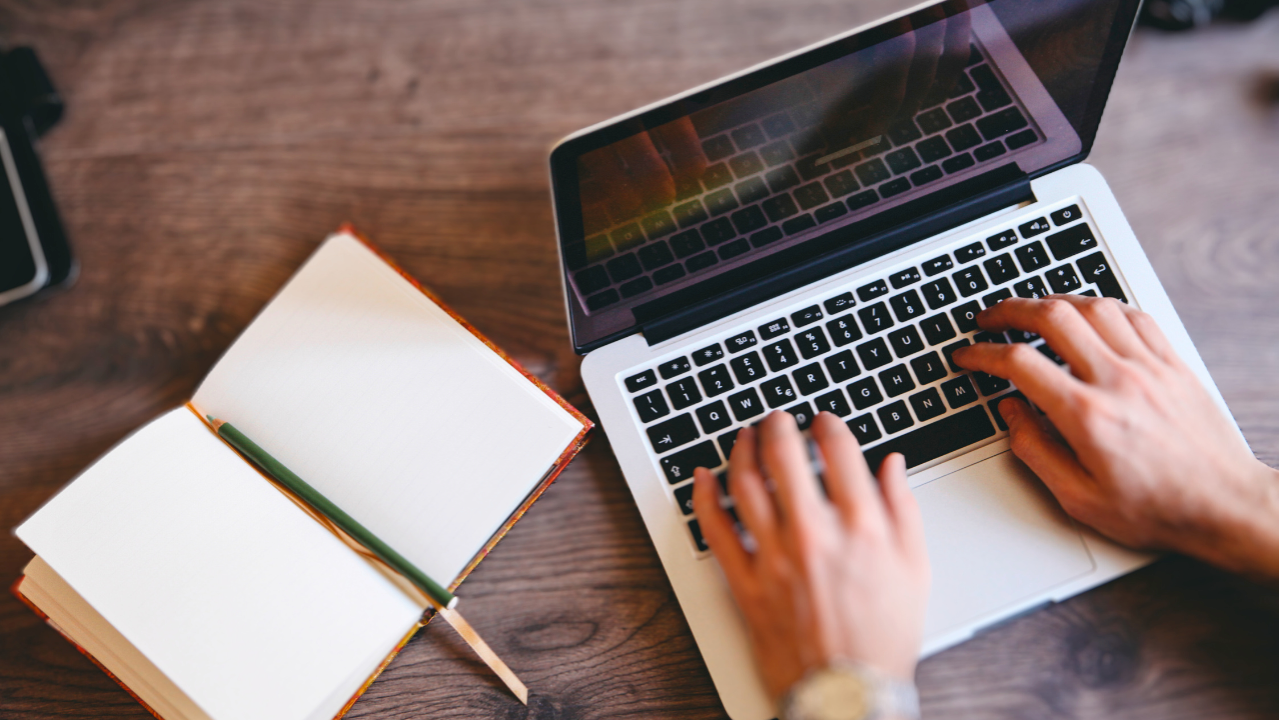 If you really peel back the layers, it comes to who has access to the travel writing industry: Who's sending who where, who's commissioning (or not), and what they're commissioning. I feel there's been an increase in initiatives to find alternative voices in travel journalism and a conscious effort by many publications to cast their net wider. As Meghji says, this isn't just a question of fairness: "It's about giving readers a greater array of stories, providing alternative perspectives, and covering places and cultures that have been overlooked or misunderstood, and shaking off the tropes and stereotypes that still too often make an appearance."
And 'what isn't there' lies at the heart of this. Awards, while a celebration of talent, also show up the gaps. Four PR's Hindle says, "I'm concerned about the lack of diversity not just on stage, but in the whole room across PR and journalism. I'd like to see if we can do something as an industry to address that and be more proactive to change things for the long-term."
Diversity isn't a dirty word, and conversations and concerted efforts don't go unnoticed. The end result may not please everyone, but the effort will. And surely, when it comes to travel, music, fashion, etc., variety and diversity are positives? A blind traveller's experience of a place brings it to life in another way – and not just within the 'accessible travel' media sphere. A Black writer's experience may come with a refreshing perspective, good or bad, and give a 360-degree picture, although equally, certain writers shouldn't only be asked to write from that perspective. But travel and everything this industry stands for is about enjoying and experiencing different cultures, people, places and cultures, so shouldn't we see that reflected back in stories, writers and awards too?
If you are interested in more opinions and views from our writers, visit the Opinion Pieces page.
Meera Dattani is a freelance travel and culture journalist, senior travel editor at digital publication Adventure.com, and former Chair and Events Director of the British Guild of Travel Writers. She has a special interest in positive impact tourism and stories around culture, history, food heritage and wildlife conservation, and often chairs and speaks on panels about travel writing, pitching, sustainable travel, decolonising travel writing and other topics. Some of her most memorable trips include sailing aboard a cargo ship in French Polynesia, tracing family roots in Uganda and India, wildlife-spotting in Madagascar, Costa Rica, and Canada and solo travelling around Southeast Asia, Australia, South America, and South Africa.