Voyagers Voice interviewed a tour operator Sonam Cheki from eastern part of Bhutan. She gave us useful information about Bhutan and its culture. Through her interview, she will help us to discover tourism in Bhutan and its unique culture.
She has completed her graduation in 2016 from Geaddu College of Business Studies in Bhutan. Currently, she works for Asia Tours and Travel.
To begin with the interview, why and when did you start as a tour operator?
I started as a tour operator because I love to help people to deliver the best travelling experience of their life. I registered Lho Asia Tours and Travel with Tourism Council of Bhutan Licensed by Royal Government of Bhutan. The company is based in Thimphu. The company was established in 2018.
How do you differ or stand out from other local tour operators in Bhutan?
Lho Asia Discovery Tours and Travels stand out of many other tour operators in Bhutan because of offering top level services for valued guest. It also special attention paid to the guest during their trips to the country.
Tourism in Bhutan and its unique culture
Can the tourist visit Bhutan on its own?
In Bhutan the tourist can not visit the country on your own. They always must be accompanied by the guide because of you cannot negotiate the custom and cultural subtleties or understand all the monastery symbolism. The best thing about having a guide is that you can pick his or her brain about Bhutan by asking question so that you won't miss out on unique experience.
To get an excellent guide, it is recommended to organise the trip through a tour operator. As a tour operator, we manage tour from beginning to the end of the tour. We take responsibility to provide travel guide, escorting services and arranging travel related needs and wants.    
What types of tourist travel to Bhutan?
There are so many kinds of tourist that visit Bhutan, but mostly are religious, cultural and business tourist. The most visitors are from India, Bangladesh, Maldives, China, United States and Japan,
Principal reason to visit Bhutan
What are the principal reasons for tourist to visit Bhutan?
The reason that tourist visit Bhutan are very different. Due to the unique culture, of its stunning landscapes, legendary ancient Monastery, religious beliefs, colourful festivals and Arts and Crafts, many tourist visit Bhutan. Festivals in Bhutan are grand events. For the festivals all Bhutanese people come together to witness traditional dance, religious performance and receive blessing. It helps to keep our rich heritage alive.
How important is tourism in Bhutan?  How do you think can be promote the tourism sector after pandemic?
The tourism in Bhutan is very important for many reasons. It boosts the revenue of the economy and creates job opportunities. It also develops the infrastructures of the country and promotes Bhutanese unique culture and tradition. Regarding to promote the tourism in Bhutan, we are creating a virtual tour. With the virtual tour, we will offer to our potential guests an experience of destination beforehand without travelling. At the same time you will able to learn and view more about the Bhutan culture.
Tourism sustainable in Bhutan
Why do you think that tourist should choose to visit Bhutan, instead of some other bordering countries?
Tourist should choose to visit Bhutan instead of some other bordering countries because differs from other countries. As Bhutan is the only country in the world to measures Gross National Happiness instead of Gross Domestic product. Also Bhutan holds the distinction of being only carbon negative country apart from unique culture.
It is Bhutan focused on sustainable tourism?
Yes, the tourism industry in Bhutan was established a base on the principle of sustainability. It means tourism must be environmentally and ecologically friendly, socially and culturally acceptable and economically viable. The government is committed to building a sustainable tourism industry that is not only financially viable but also limits the negative impact. For example, the government has established a policy of "High value, Low impact" tourism. With this policy ensure that it attracts only most discerning visitor with a respect to cultural value, traditional and natural environment.
To conclude the interview, what would you suggest to the tourists to buy or try in Bhutan?
There are many things to buy in Bhutan. Of course I would suggest the tourist to buy and try handcraft dress. It is the unique art of the country features with uncommon pattern and design made by Bhutanese women. The other reason is that you can try weaving our traditional dress and have an experience of how you look with Bhutanese dress.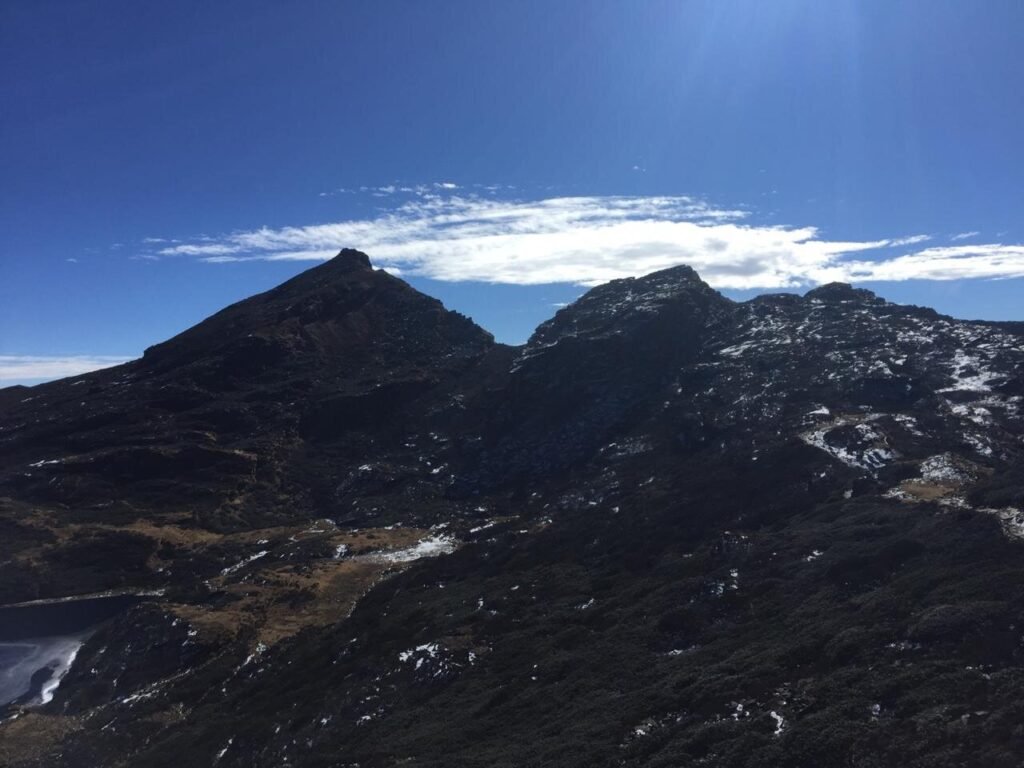 However, if you wish to know more about Bhutan, you can look at Lho Asia Discovery
You can also find cultural articles about Bhutan or others Asian countries, in different issues of the magazine.
Author of t he interview: Marco Geri