This month in Voyagers Voice, we had the pleasure of interviewing Marco D'onofrio, who is currently Sales & Marketing Manager at Arabia Airlines, with significant and solid experience acquired in international environments at renowned Tour Operators and Airlines. We had an interesting discussion about his work and the problems of commercial aviation during the pandemic, as well as future predictions in the post-pandemic era.
As an airline's manager of sales and marketing, what is the largest problem you face?
Our industry is constantly changing, and the pandemic has taught us to adapt and respond to extraordinary and unexpected events with firmness and determination. This has taught us that those who are open to change have a quick and agile decision-making structure, and can perceive trends and trends first are the winners. The challenges are numerous, including increased competition, performance dilution, rising costs, and rising fuel prices. The modern traveller is more aware and attentive, demanding and meticulous. Travellers' behaviour and needs are changing, and we (companies) must be ready to provide "new travel experiences" as part of the chosen holiday. Not only that, but what happened taught us that during a difficult period, the companies that were closest to customers, with dedicated Support and Call Centers, cancellation policies, and elastic returns in post-pandemic periods, recovered the Fidelity. that rewarded the financial effort made during a difficult time for everyone.
Low-cost airlines will continue to exist
What issues did you encounter in 2022 as mass tourism resumed?
After the world stopped, not only in terms of travel, but globally and economically, it was thought to review costs and staff training, and some airlines cut manpower, and then in the recovery, we realised that all or almost all companies had structural labour shortages… and only a few of us learned how to revise our business models.
This negative aspect, combined with the fact that many countries had closed their borders almost indefinitely, resulted in a nearly total shutdown; however, when the borders were reopened, it had a positive effect on sales and revenues; prices are generally increasing, and yield is returning to very satisfactory levels. For some countries and airlines, the business began even before the reopening of the borders, with repatriation flights and cargo, which have made significant revenue and profit gains; subsequently, leisure tourism has reappeared, albeit patchily, bringing people back to travel without restrictions and fear.
We have seen and continue to see the opening of new routes and returns on all previously withdrawn airports, as well as the opening of new destinations and structural investments in many Italian hubs.
Since the pandemic, the cost of airline tickets has risen dramatically. Do you believe we will no longer find low-budget tickets?
Low-cost airlines will continue to exist and be born, as we see in this historical moment, there are newborn companies that continue to add to the existing panorama, which is good, for the reasons that we mentioned previously, air transport was among the most affected on the basis of what economists called the negative demand shock, that is, a drastic reduction in demand after the pandemic. Now that demand is returning, the IATA has just published a survey predicting that airlines will smile again after the losses of 2020 and 2021.
Do you frequently travel? Which country outside of Italy is your favourite?
Our work always brings us into contact with customers and partners, both in Italy and abroad. Personally, the destinations I visit the most for work are Morocco and the UAE, which are also among my favourite destinations, along with the United States and all of Egypt. The fact that we fly from seven airports in Italy (from Venice to Catania) to Casablanca aided my discovery of Morocco's wonders. The Emirate of Sharjah, where our headquarters are located and where we began flying four times a week from the Milan Bergamo airport on December 7th, and the UAE in general, where you can find a mix of cultures, experiences, and truly unique attractions, were also pleasant discoveries.
Egypt is never a "Déjà vu" and always offers breath-taking travel ideas, and here too the opportunity to discover this destination that I only got to know thanks to the Hurghada and Sharm El Sheikh destinations born after we opened the flight schedule from Milan Bergamo to Cairo and Alexandria in Egypt. I recommend that everyone take a walk along the Alexandria seafront and visit the Library before ending the day in one of the many restaurants on the cornice that serve very fresh fish at very reasonable prices.
A loyalty programme exists for Air Arabia. What are the primary areas in which this programme outperforms others of its kind?
AirRewards, Air Arabia's loyalty programme, is one of the most generous in the industry. It has no temporary or seasonal cuts and is available to the entire family, with the option of using a family account to easily accumulate points not only for flights but also for meals and luggage. It allows you to shop at our fashion partners while earning money in the form of AirRewards points. It is simple to use, adaptable, and transparent.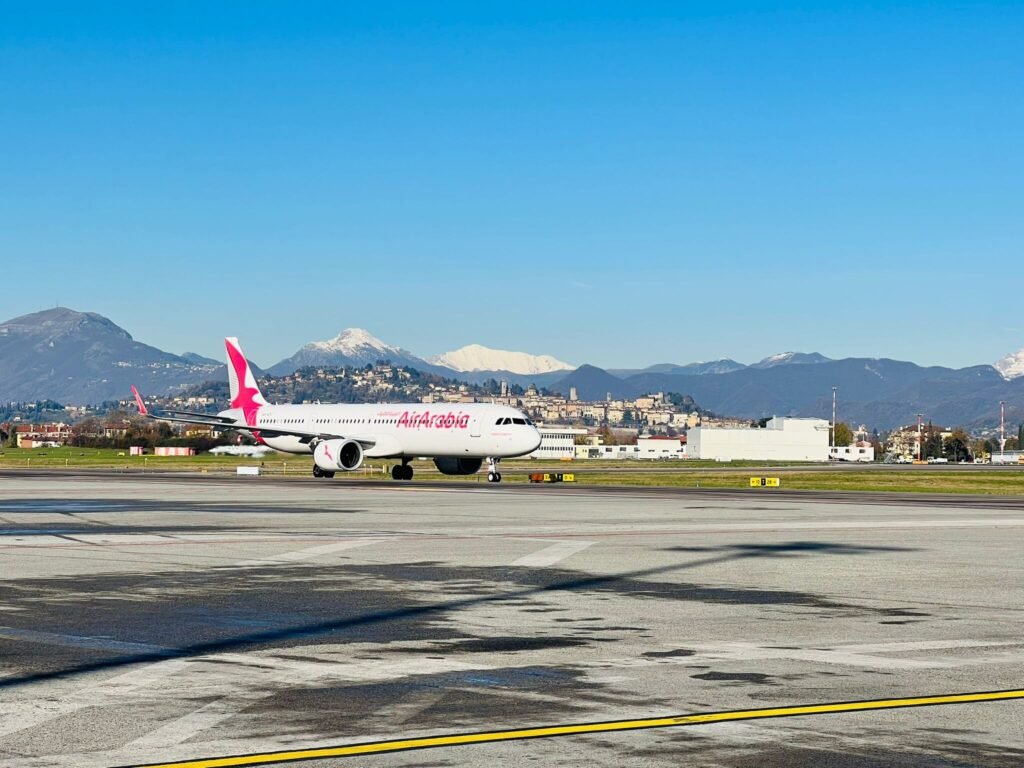 How does tourism impacts the authenticity of local cultures?
The increase in intercultural interaction, in my opinion, is a positive and general aspect, even though many believe that the "commercialisation" of tourism does not always have a positive impact that promotes an authentic experience and behaviour. When people meet, many sociocultural impacts occur, and I don't always believe that only the negative aspects of these interactions should be considered; additionally, I believe that these impacts are not easily catalogued and measurable because there are many factors that can change depending on the types of tourism that are considered. It is a very broad field, but I personally believe that tourism, when properly developed, fosters mutual understanding between different ethnic groups and contributes to the reduction and elimination of prejudices. It is an economic engine that contributes to the revitalisation of cultural heritage and the preservation of traditions and customs.
Is Air Arabia going to add new destinations in the next few months?
Air Arabia has just inaugurated and launched the first direct flight from Milan Bergamo to the United Arab Emirates, with four-week flights connecting Milan Bergamo to the Emirate of Sharjah, with convenient connections to India, Oman, Pakistan, Colombo, and other destinations. We are constantly looking for new challenges and new ways to expand our Network.
For some people who love travelling, working at an airline seems like the prefect job. Is that true or it is a total different experience?
In fact, everyone believes this. During my previous employment with tour operators, where I was in charge of planning and flights, I had airlines as my main interlocutors. From there, my dream, like that of many of my coworkers who performed the same duties, had always been to work for the airlines on the other side of the "barricade," as they like to say. Let's say I was lucky because I accumulated a wealth of knowledge and experience while travelling for tour operators in different parts of the world. You never stop learning and knowing new things; each journey is a special memory that must be held close to the heart; fortunately, I save many of them for myself and the people I have met over the years.