"A man who works with his hands is a worker, a man who works with his hands and his brain is a craftsman, but a man who works with his hands, his brain and his heart is an artist", St Francis of Assisi claimed. And it is to interview a special artist, in the Franciscan sense of the word, that we went to Cremona, a beautiful medieval town in the north of Italy. Here we met Gianfranco Ironico, passionate and inspiring luthier, i.e. an artist who designs, builds and restores stringed instruments.
Gianfranco comes from Apulia, a region in the south of Italy, and moved to Cremona in 2003 to attend a violinmaking school. The city, known as the "city of the violin", is the world's leading centre for violin making. High profile schools and institutes and a major music festival (Cremona Music International Exhibitions and Festival) are based in Cremona. The art of Cremonese violin making is so prestigious that it was included in the UNESCO Intangible Cultural Heritage list in 2012.
Gianfranco allowed us to learn more about his fascinating profession, or rather "way of being", as he likes to call the art of lutherie.
Luthier Gianfranco Ironico
Cremona, the birthplace of the violin
How did you learn to be a luthier?
I started a bit by chance when I was in Apulia, studying self-taught, but there wasn't much information about violin making. So I moved to Cremona to attend the Antonio Stradivari Institute. a school that lasts five years. At the end of the school I was awarded a diploma as a master luthier. Then I did some apprenticeship, and later I opened my own workshop.
The Cremonese luthiers' technique is considered unique in the world. How does it differ from other schools?
There is a huge difference, not so much as regards the studies, but because in Cremona there is the possibility of being able to attend the workshops of the best luthiers in the world. It is well known that the art of lutherie is from Cremona. There is a way of making instruments, whether they are violins, violas or cellos, in the Cremonese manner: an obsessive attention to detail and also a search for certain sounds that distinguish the classic Italian sound.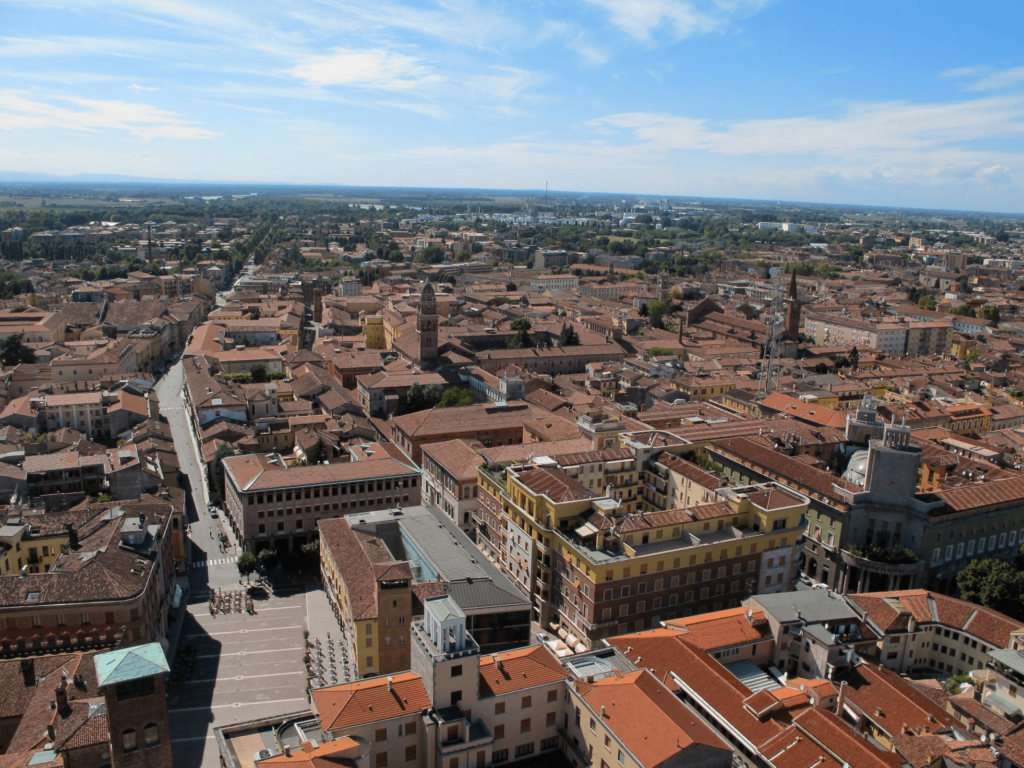 Cremona - Photo by Flickr
Difference between an industrial and a handmade stringed instrument
Is there much difference between an industrial and a handmade stringed instrument?
To the untrained eye this difference may not be apparent, I found it hard to tell them apart at first, too. When you can train your eye and see many instruments and work on making them, then you see the differences. Not only is there a difference between handmade instruments and industrial ones. There is also a big difference between the handmade instrument by one master luthier and another.
What do you like best about your job?
So, I'll tell you frankly what fascinates me, and that is the possibility to stay, to leave something in the world, even when I will pass away. I think this is something common to every artist. Definitely, I am also fascinated by the work itself. I never stop learning, I can always improve, there is never an end point. There is nothing predefined, so much is left to the ingenuity and inventiveness. I always look for a way to reach a new goal, which can be aesthetic or sonic.
Could you imagine working in another city, or is Cremona an integral part of
your profession?
I have travelled a lot during my career, for example to Vienna and Rome. Certainly the possibility of a daily confrontation with the myriad of colleagues that there are in Cremona is something that makes me improve, stimulates me, and gives me the opportunity to grow continuously. So I see my future here, in Cremona. Even simply passing in front of a shop window and seeing the work of a colleague is very exciting. I've never got to the point where I say "this is good enough", but I'm always trying to change something, to do better. It is a competition with myself, I think.
Calling my profession "work" is perhaps a bit reductive, I think it is above all a way of being.
Are there many luthiers' workshops in the city and other places related to the art of violin making?
There are at least 150 workshops, then there are world-renowned experts in the certification of antique instruments. In addition to schools and institutes, there is the Violin Museum, which contains a priceless artistic and cultural heritage that is unique in the world.
How long does it take you to make a violin?
Around two months.
How much is it?
I more or less stick to the Cremona consortium fees, so around 12000 euros for a violin (approximately $13600). The price increases for violas and cellos.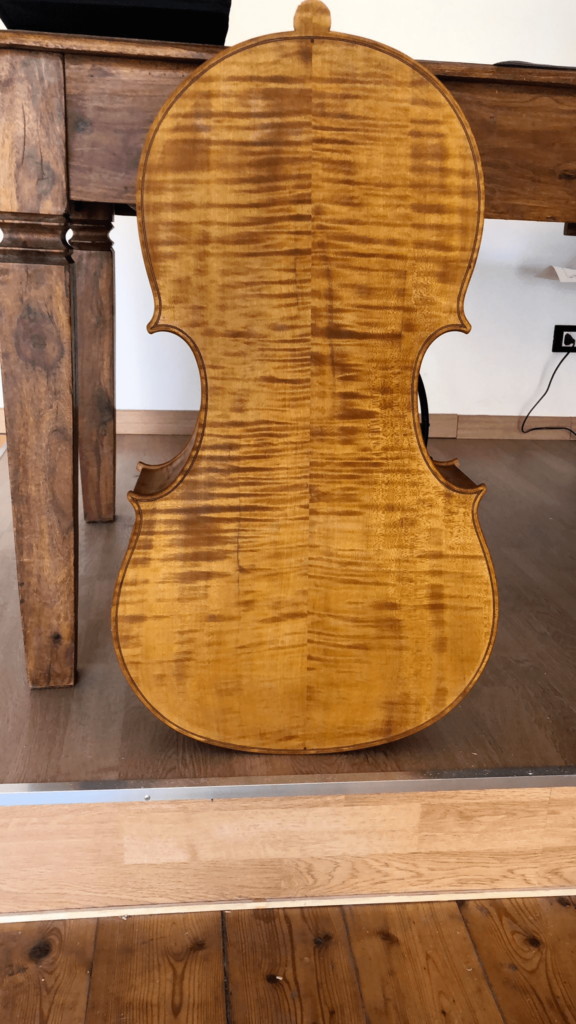 Who are your clients? Mainly Italian musicians or also foreign ones?
In order to earn money during my studies, I tried to get to know as many musicians as possible, so I went around to conservatories where I met Italian and foreign musicians. Today, 90 per cent of my production is played by Italian musicians, the rest by American artists. My colleagues also work with Asian musicians.
In short, if you want to know more about the Italian culture or art, look at Italia Straniera. 
However, if you want to know mroe about the art or culture of other countries. click on our Blog. 
Author: Giulia Carosi (Italia Straniera)